European swimming championships, Azzurri unstoppable: three more gold medals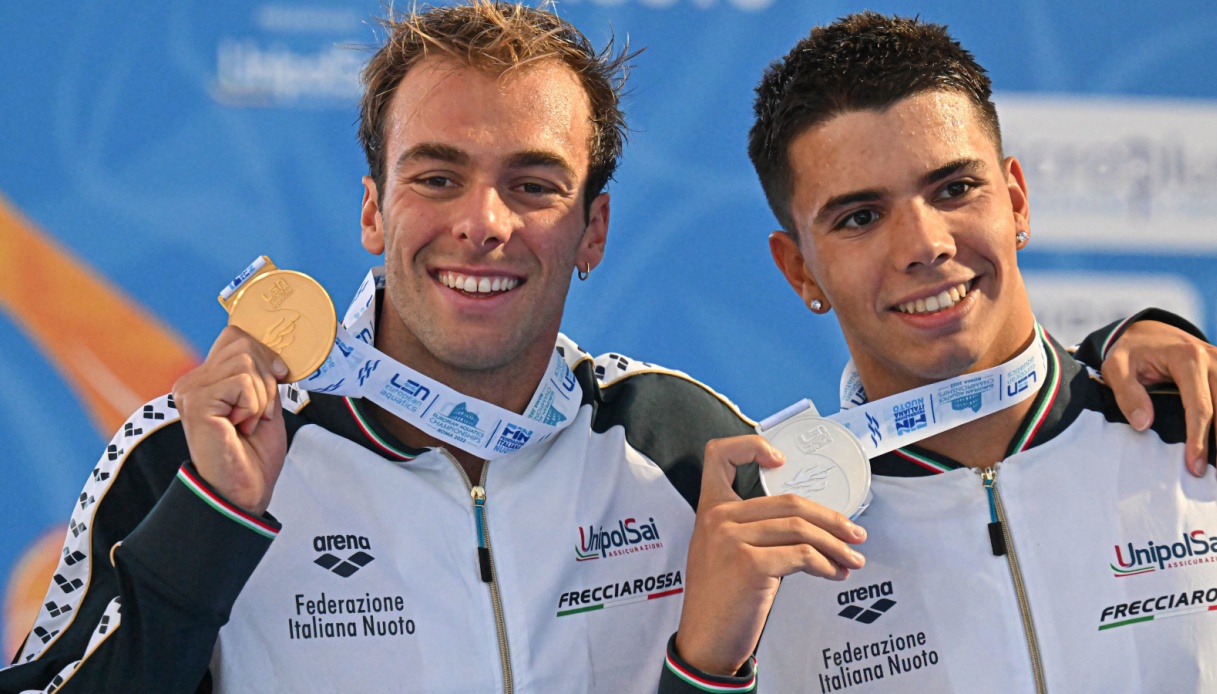 Another triumphant day in Rome
Italian swimmers continue to dominate the scene at the ongoing European Swimming Championships in Rome.
In fact, Saturday's day opened with Giorgio Minisini and Lucrezia Ruggiero's gold medal in the mixed synchronized, while Linda Cerruti and Costanza Ferro took bronze in the women's pairs synchro.
In the afternoon, marked by, among other things, Romanian Popovici's new world record in the 100 freestyle (46″86 the time to win gold in the queen race of the event) and the bronze, in the same race, of Italian Alessandro Miressi, the Italian team also celebrated a splendid one-two in the women's 100 breaststroke, with Benedetta Pilato winning the continental title and Lisa Angiolini boasting silver.
Closing out the triumphant Saturday for the tricolor was Gregorio Paltrinieri and Lorenzo Galossi, gold and bronze respectively in the men's 800 freestyle. For Galossi there was also the junior world record, with 7'43″37.