Napoli overturns Lazio and gives itself the lead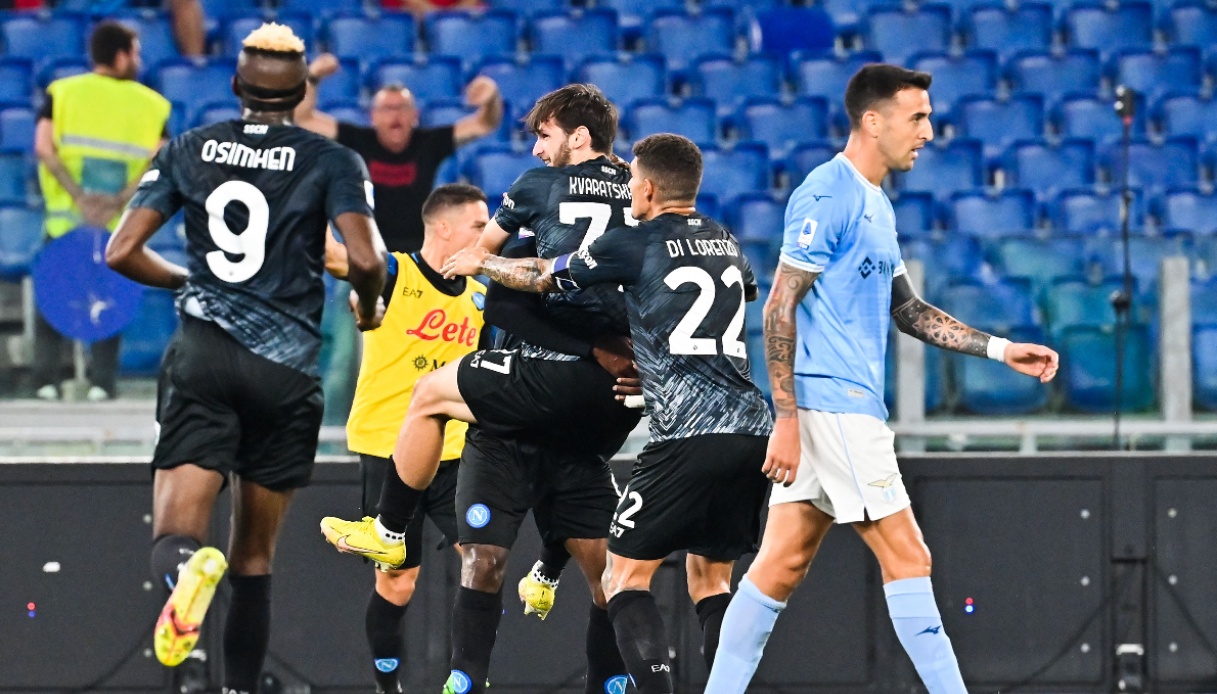 A comeback victory, worth a night at the top of the standings.
Napoli beat Lazio 2-1 at the Stadio Olimpico after finding themselves down by one goal after just four minutes. However, Zaccagni was answered by two of the new faces in Luciano Spalletti's lineup: Kim in the first half and Kvaratskhelia in the second half.
A shock start for the Azzurri and instead former Maurizio Sarri's Lazio was immediately on the ball: on Felipe Anderson's great initiative, Zaccagni's right-footed shot immediately unlocked the result. Napoli tries to react, but it takes a few minutes to be really dangerous. And among the most inspired stands out once again Kvaratskhelia: on him first Provedel is decisive, then the post that crushes in his throat the scream of the draw.
The guests' goal, however, comes before the restart: he finds it in the 38th minute Kim's header off Zielinski's corner. Provedel tries to block his framing, but goal line technology confirms that the goal is there. In the second half there is no Lozano due to injury, but Napoli attacks strongly. Besides the usual Kvaratskhelia, Zielinski and Osimhen, who hits another post, are also dangerous. Then in the 61st minute came the winning goal, with another gem from the distance by Kvaratskhelia.
Lazio came close to equalizing as time expired with Pedro, but it was not enough. Napoli at 11 and on top of Serie A together with Milan, waiting for Roma and Atalanta.