Real Madrid, figure in Girona: 4 goals by Castellanos to Ancelotti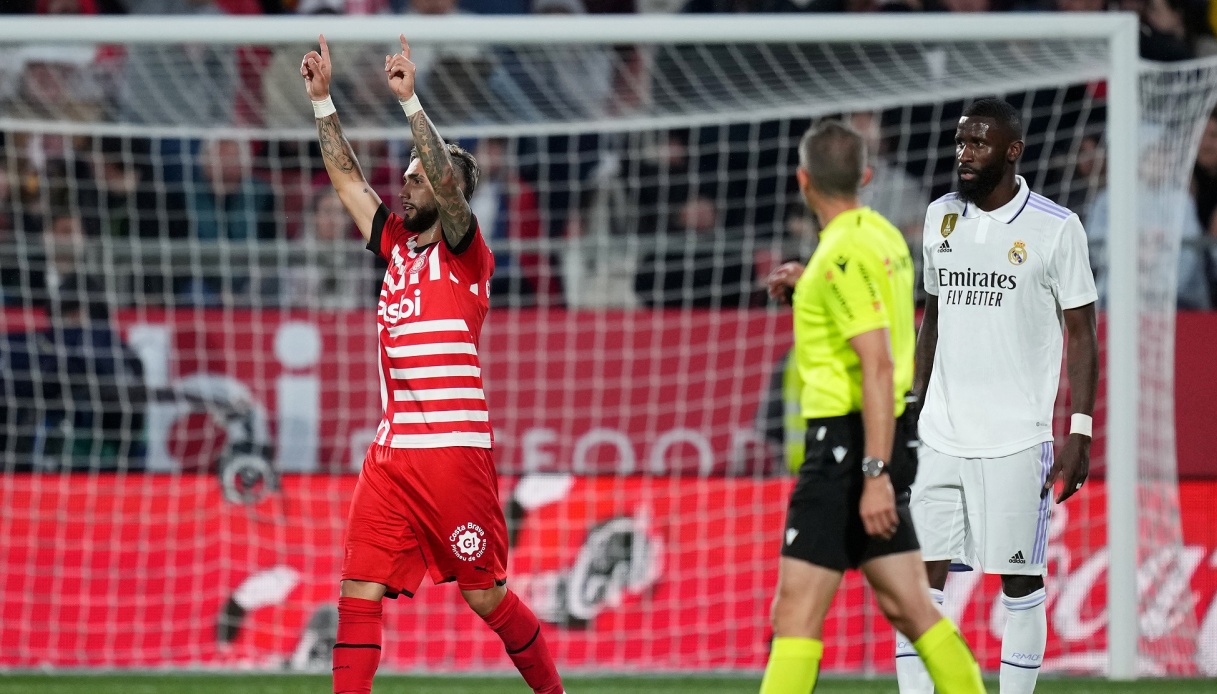 Real Madrid, figure in Girona: 4 goals by Castellanos to Ancelotti
Ugly drubbing for Real Madrid in Girona, in the advance of the 31st day of La Liga. Carlo Ancelotti's team was decisively defeated 4-2 by the hosts, scored with an incredible poker by Valentin 'Taty' Castellanos.
The Argentine striker signed off on a dream night, scoring in the 12th minute, 24th minute, 46th minute and 62nd minute: the last person to score four goals for Madrid's side in one game was Lewandowski in the Champions League, then no one else in the last 50 years. Vinicius Junior's goal was useless for the Blancos, who with this defeat practically hand the title to Barcelona, leading at +11 and with one game less.
Real probably has its head already turned to the Champions League doubleheader against Guardiola's Manchester City.