Roma-Milan, all in the midst of recovery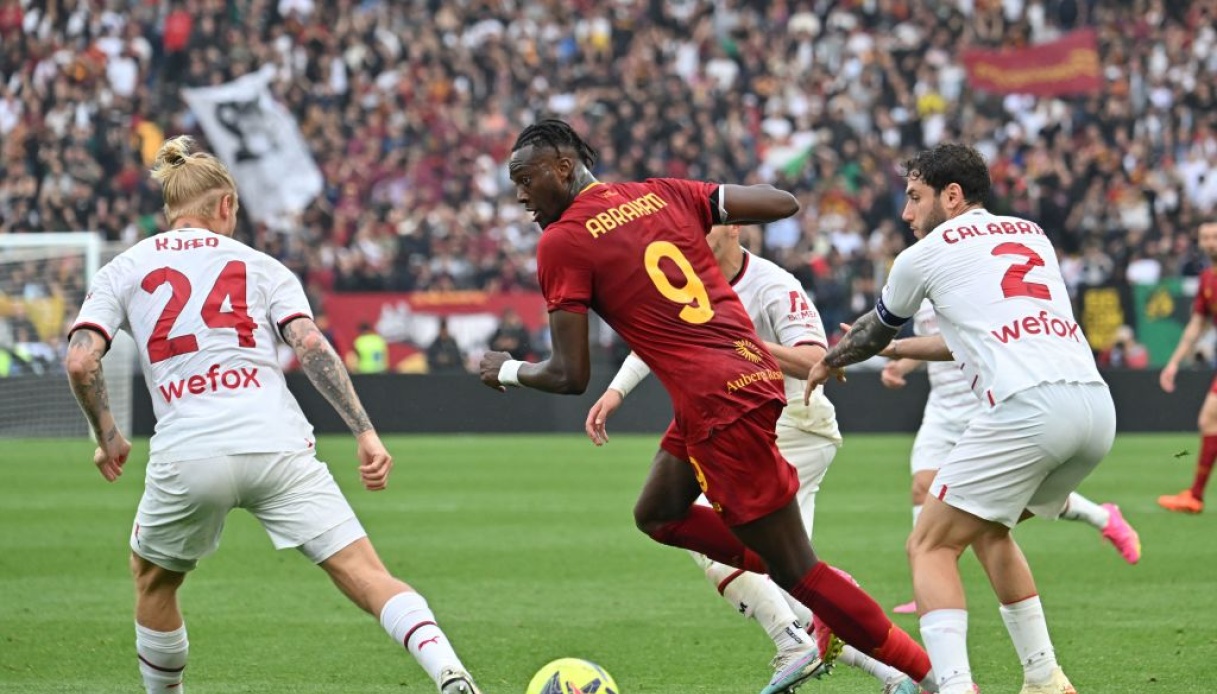 Roma-Milan 1-1
Roma-Milan ended in a draw. However, not 0-0 as it seemed clear until the 90th minute but 1-1 with two goals in the midst of recovery and much more excitement than there had been before.
In the 94th minute Abraham unblocked the result when almost no one believed in it anymore but in the 97th minute Saelemaekers with a paw on the second post answered avoiding the defeat of the Rossoneri.
The two teams thus remained arm in arm in fourth place with 57 points, a quota that could be reached by Inter in the event of a victory on Sunday against Lazio.
Milan has held the title of Italian champions nineteen times, most recently in 2022 under Stefano Pioli. The first tricolor was won in 1901, two years after the club was founded. The first Champions Cup was centered in 1963, when Nereo Rocco was on the bench of the meneghini. Seven cups with big ears appear in Milan's trophy cabinet, the last of which was lifted to the sky by Rossoneri legend Paolo Maldini in 2007 after beating Liverpool in the final.