Serie A, Fiorentina overturns Roma in three minutes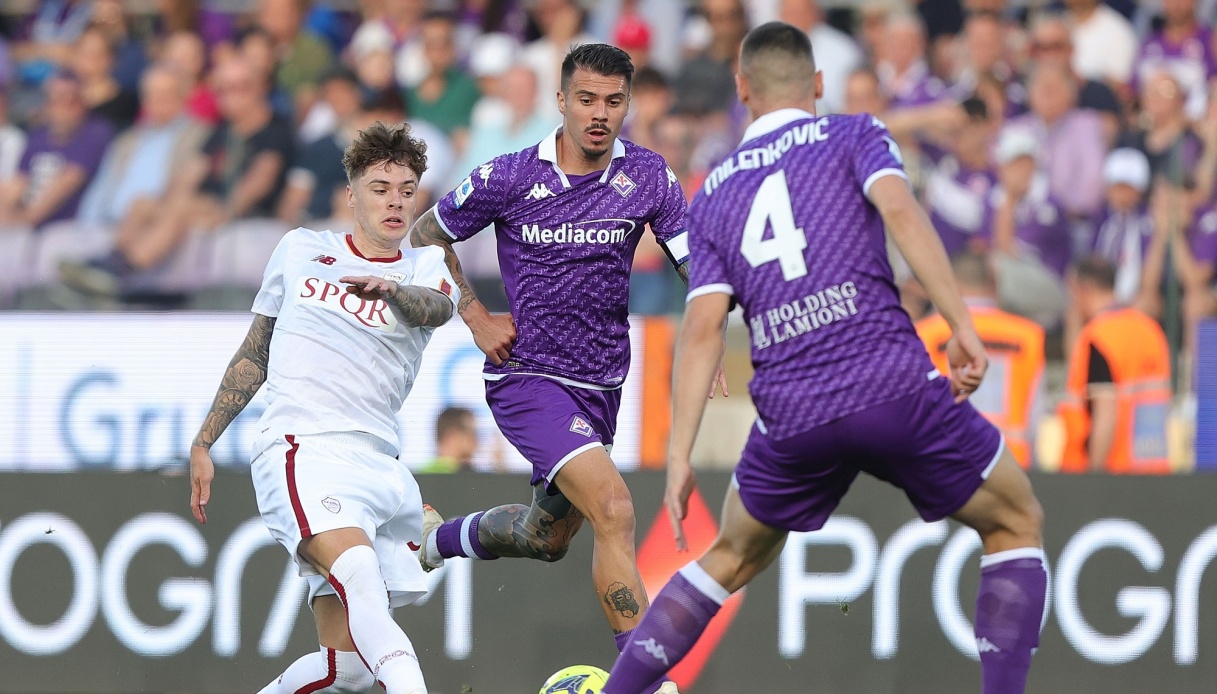 Serie A, Fiorentina overturns Roma in three minutes
Fiorentina overcame Roma 2-1 at the Franchi in Saturday's 6 p.m. advance of the 37th day of Serie A. Both sides, with thoughts already on their respective European finals, played stuffed with youth and reserves but the spectacle was not lacking.
El Shaarawy unblocked the result in the 11th minute, materializing a fine Roma move finished by Solbakken with a pass and finished by the Pharaoh on a tap-in. The Capitolini came close to doubling the score in the final half with El Shaarawy, Cerofolini was decisive in the dive.
In the second half the liliati took the field, until the sensational finale that saw the result overturned: in the 85th minute Jovic equalized on Mandragora's tower, in the 88th came the final 2-1 by Ikonè from two steps on Kouame's assist.
Thanks to these three points, the violets climb to 53 with Torino in eighth place, while Roma remains stuck in sixth at 60 and is at risk of being overtaken by Juventus.