Monza, Lorenzo Colombo's arrival made official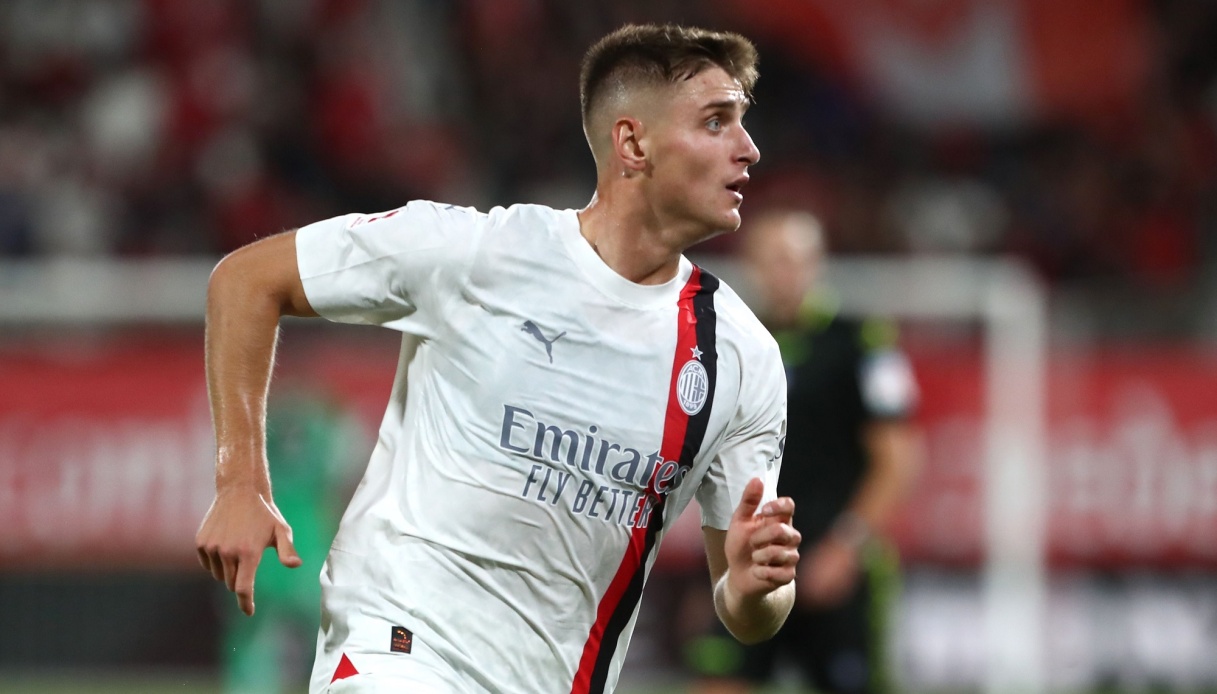 Official: Lorenzo Colombo è a new player of Monza
After completing the loan transfer of Andrea Petagna to Cagliari, Monza has announced the purchase of Lorenzo Colombo from AC Milan. The class of 2002 center forward arrives in Brianza on a dry loan until June 30, 2024.
"Lorenzo Colombo è a new player of Monza. The striker arrives from AC Milan on a temporary loan until June 30, 2024.
A Brianzolo doc, he was born on March 8, 2002: Burago di Molgora è the town where Lorenzo grew up and began to have fun with the ball, in Vimercate he was born and then returned to attend high school. Colombo grew up in Milan's Youth Sector, with which he made his professional debut at the age of 18, in the Coppa Italia semifinal against Juventus on June 12, 2020. A month later he also made his Serie A debut, subbing in the match against Bologna on July 18, 2020. In the first part of the 2020-21 season also comes his European debut, in the Europa League preliminary round against Bodo Glimt at San Siro, where he starts as a starter and also scores his first goal. After a six-month spell at Cremonese, in the summer of 2021 he moved on loan to Spal, where he collected 34 appearances and 6 goals in Serie B. In the 2022-23 season he wears the jersey of the newly promoted Lecce in Serie A and contributes to the salvation of the Salento team by scoring 5 goals, including the decisive one just at the U-Power Stadium against Monza. He also boasts 19 appearances and 4 goals with the National Under-21 team, with which he è took the field in the three matches played by the Azzurrini at the European Championship in June.
After a brilliant preseason with Milan, Colombo now returns to his Brianza to begin this new adventure with Monza. Welcome Lorenzo!" this is the note issued by the Brianza club.
"AC Milan announces that it has sold on a temporary basis, until June 30, 2024, the sports performance of the player Lorenzo Colombo to AC Monza. At the same time, the club has extended the contract of the class of 2002 until June 30, 2028.
The Rossoneri club wishes Lorenzo the best of satisfaction for the upcoming sports season" this, instead, is the statement issued by Milan.