Ducati, successful operation for Enea Bastianini: out the next three GPs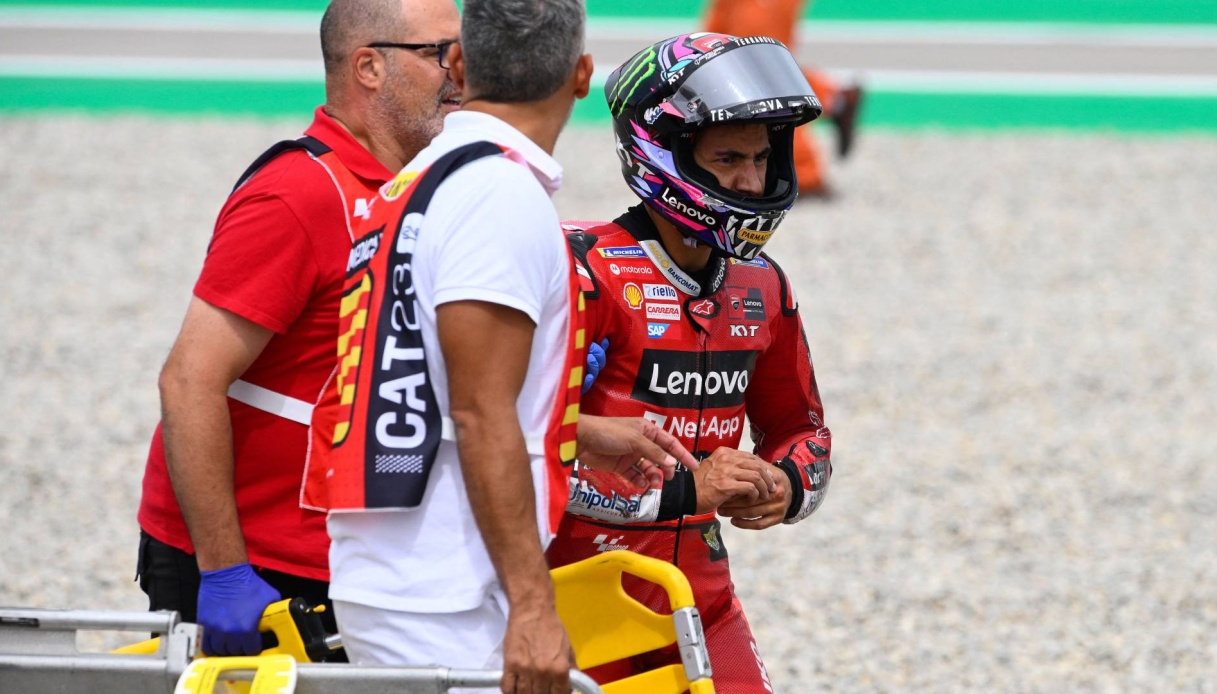 Ducati, successful operation for Enea Bastianini: out the next three GPs
Ducati centaur Enea Bastianini è underwent surgery this evening on his left ankle and left hand, fractured after the accident in Sunday's Catalan Grand Prix race.
This was announced è by the same stable of Borgo Panigale, through a note circulated on its social channels, which reads: "Bastianini è was operated on his left ankle and left hand fractured in the accident yesterday at the Grand Prix of Catalonia. The two surgeries, performed by Professors Catani and Tarallo at the Policlinico di Modena, were successfully concluded and Enea will soon begin post-operative recovery".
The 'Beast' will definitely have to skip the Misano Grand Prix, scheduled for Sept. 10, and most likely also the trips to India (Sept. 24) and Japan (Oct. 1). The Ducati rider should aim to return to the track in the Indonesia Grand Prix, scheduled for Oct. 15.