Thuram gets unblocked, Dumfries tic-tac-toe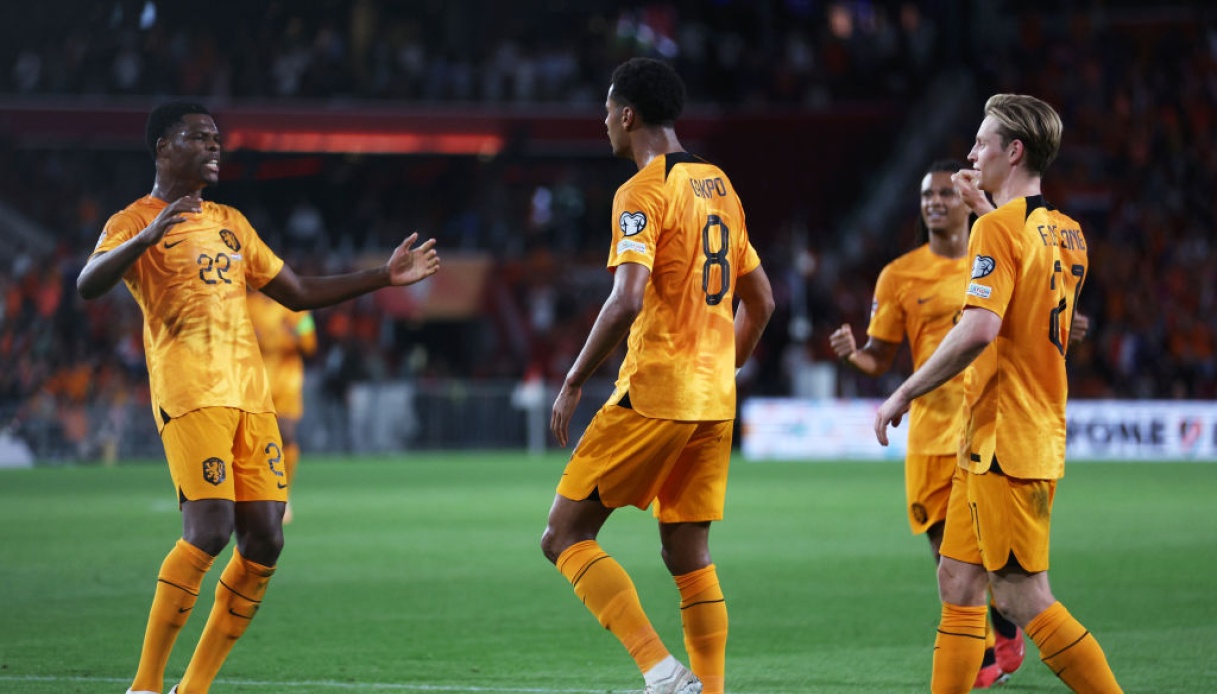 France-Ireland 2-0
Good news for Inter from the national team night.
France beat 2-0 Ireland with goals from Tchouameni and Marcus Thuram, in his first strike with the Gallettos.
Deschamps è thus remained first with full points in Group B, where the Netherlands stunned Greece 3-0 with three assists from another Inter player, Dumfries. Denmark and Hungary also did well: the Scandinavians overcame 4-0 San Marino, while Marco Rossi's Hungary è 2-1 at home to Vlahovic&#39s Serbia.
With only nine days to go before the long-awaited derby against Inter Milan, AC Milan, on the other hand, faces a major unknown: Olivier Giroud's injury.
During the Euro 2024 qualifying match against Ireland, the Rossoneri striker suffered a nasty blow to his left ankle from Egan just five minutes into the match. Despite the injury, Giroud tried to hang on, but at 26'he had to give in to pain and leave the field to Inter player Marcus Thuram.
For AC Milan it would be another painful mockery: last year, on these same dates (precisely Sept. 22), the Rossoneri had lost Mike Maignan for an extended period of time due to an injury to the medial twin of his left calf.
After a brilliant start to the season, with four goals scored in only three games, Giroud had intended to continue like this; but this problem forced him to leave the field momentarily, creating apprehension among the fans and within the Rossoneri's environment.