Filippo Volandri chimes in with Fabio Fognini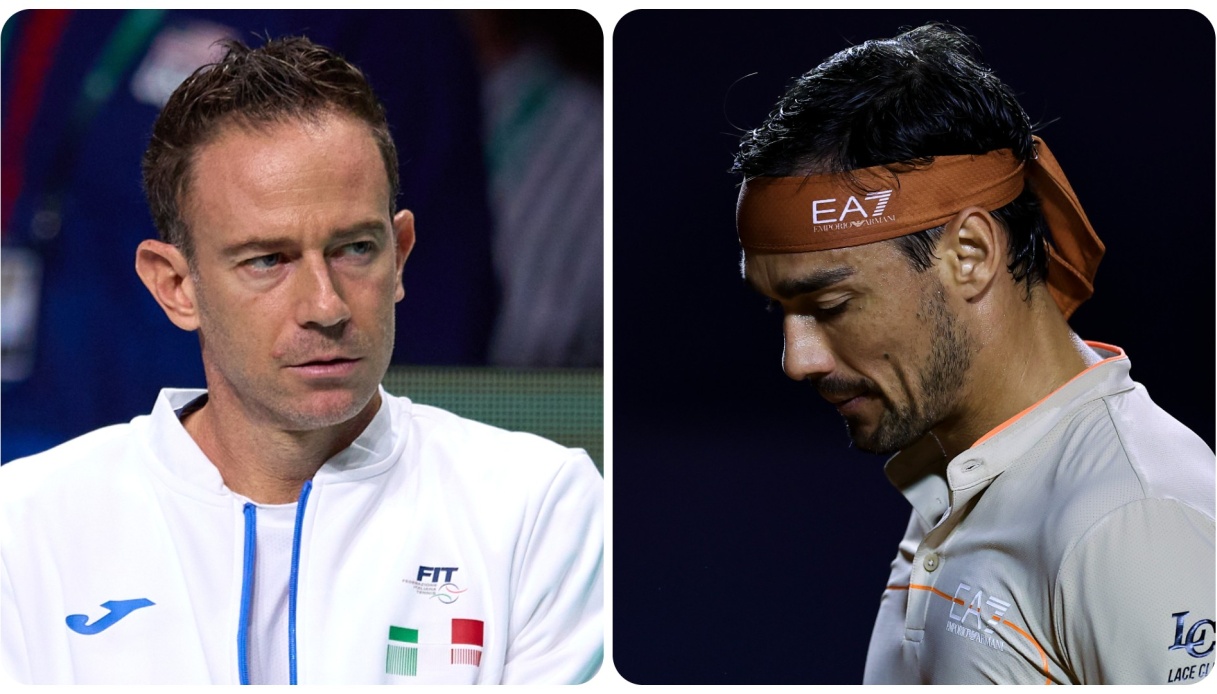 Filippo Volandri recoils at Fabio Fognini
During the interview granted to Gazzetta dello Sport, Filippo Volandri rehashed the dose with Fabio Fognini: "I don&#39t deny that Fabio&#39s reaction surprised me. I have always supported him, and especially during this period our communication è has been continuous, we have been in touch very often, we have offered him support, he has not è never been left to himself".
Fognini had commented this way on the decision to exclude him from the Davis Cup: "In times not under suspicion, in spite of what had transpired, I communicated my desire to be part of the group for Bologna, putting myself at the disposal of the captain, who asked me to play doubles with the other national teammates in the meantime, which I punctually did and to keep myself trained and on the ball. And so I did and am doing, today more than ever I want to attack the ATP ranking again, win età and pains".
"While I was in Genoa I è got a call from the captain: suddenly I am no longer part of the plans, without justifiable explanations and with modalities that I did not share, little respectful of my history and my Azzurri past, because until the last moment I was informed that I would be in the pink and available to take the field and for this reason I decided to train and play the Challenger to the maximum of my strength to be precisely ready and available. I am sorry that clarity and sincerity was not usedà. My story does not deserve it".