Crazy world record for Tigst Assefa in the women's marathon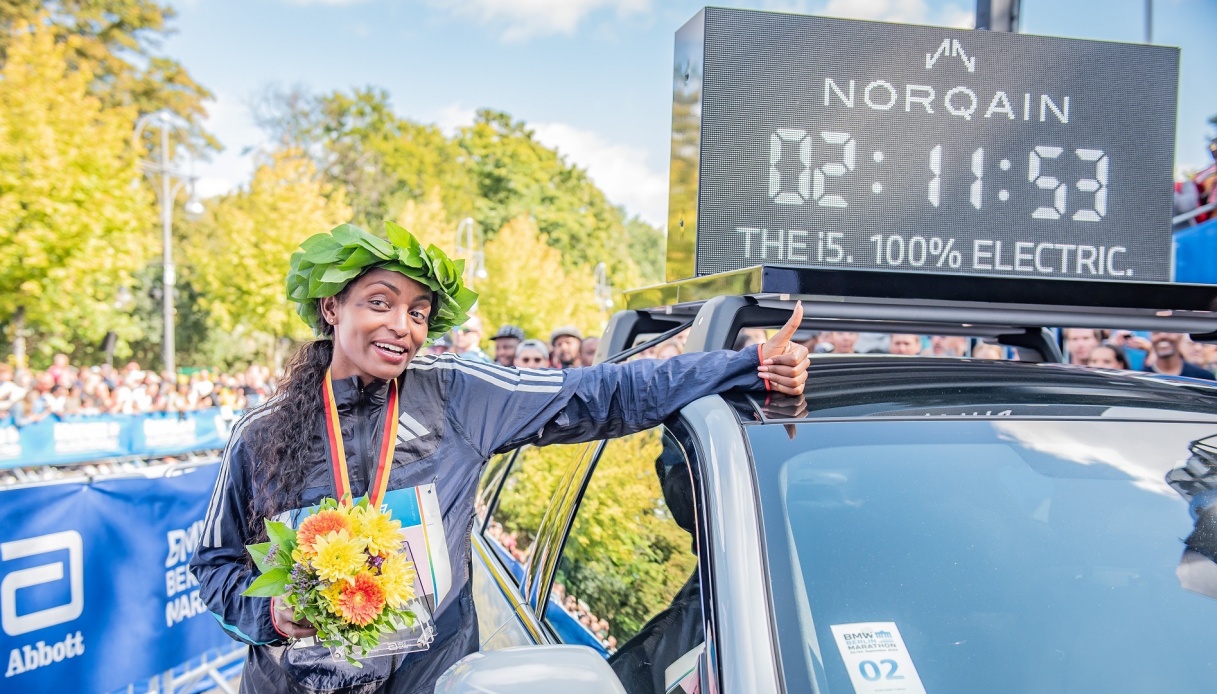 Freaky world record for Tigst Assefa in women's marathon
Ethiopia's Tigst Assefa pulverized the world record in the women&#39s marathon by more than two minutes in this morning&#39s race in Berlin.
Assefa è arrived at the finish line at the Brandenburg Gate in a sensational time of 2 hours 11 minutes and 53 seconds, surpassing by 2 minutes and 11 seconds the previous record set by Kenyan Brigid Kosgei, who ran a time of 2 hours 14 mnutes and 4 seconds in Chicago in 2019.
In the men's race, Kenya's Eliud Kipchoge won his fifth marathon in Berlin, in 2 hours 2 minutes 42, a time that does not allow him to better the world record of 2 hours 1 minute 9 set last year on the streets of the German capital.