Applause for Valentino Rossi, comeback and redemption in Misano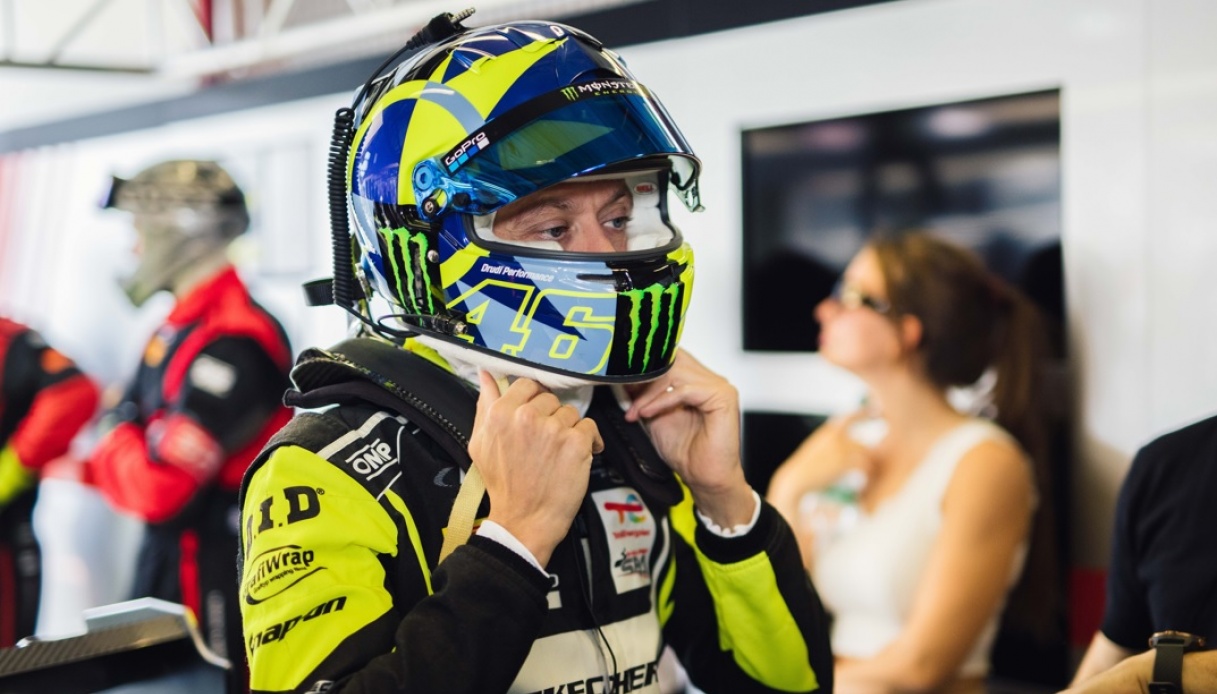 The Doctor in front of 20 thousand spectators took the fifth position together with teammate Frederic Vervisch
Valentino Rossi redeems himself in Misano: after a bitter Saturday ended in retirement, the Doctor and Audi WRT teammate Frederic Vervisch took fifth place in race 2 of the sixth round of the GT Fanatec World Europe Challenge at the Marco Simoncelli World Circuit.
The Doctor probably ran his best race in the championship: in the first stint his teammate, Vervisch, shined, and managed to climb back up to sixth position after starting from 12th. The former MotoGp centaur, protagonist of the second stint, managed to finish in fifth place resisting the assaults of Jules Gounon: it is his best result so far.
Greeting the Doctor's fine performance were the nearly 20 thousand spectators who came to the stands. The race was won by the Weerts-Vanthoor duo, also at the wheel of an Audi from the WRT team.