Matteo Berrettini becomes coach for a day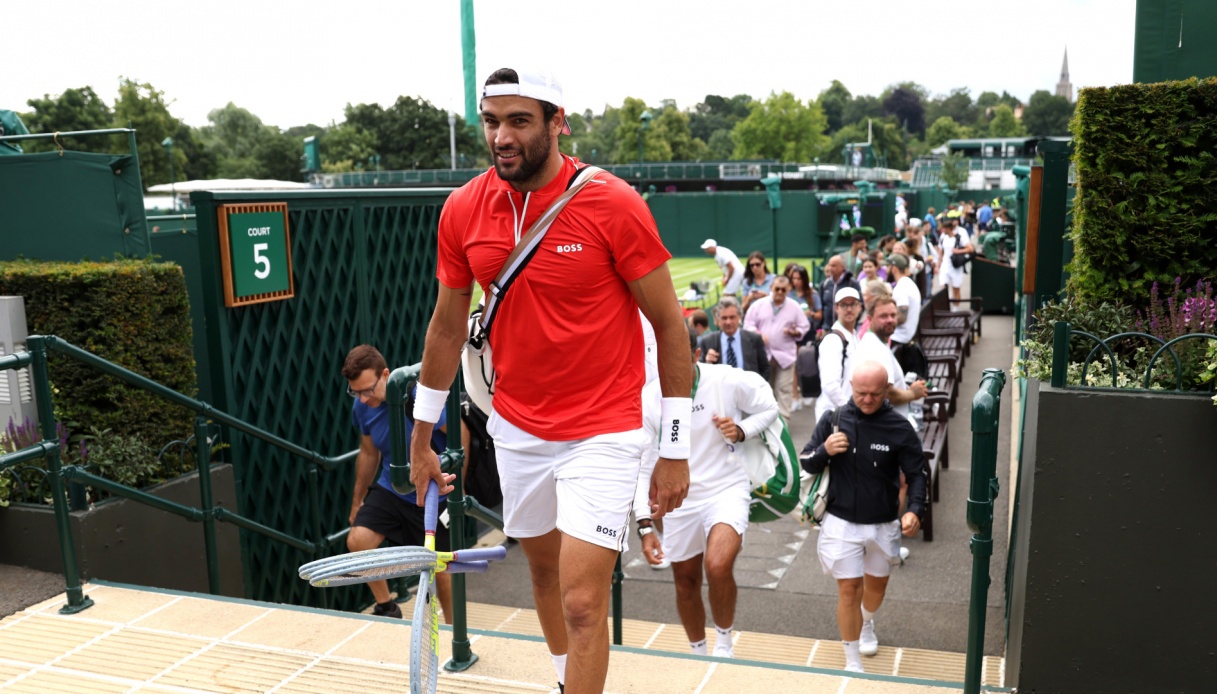 "It takes time to get back to 100 percent, however, fortunately I feel fit," Berrettini said.
While his colleagues are giving each other a hard time – and in the case of the match between Kyrgios and Tsitsipas, this affirmation is to be understood almost literally – on the courts of Wimbledon, Matteo Berrettini is playing the role of coach. The occasion is the Ale Spa Trophy, a tennis tournament in which his brother Jacopo is among the participants. The venue, that of the La Meridiana clubhouse in Casinalbo di Formigine, near Modena, enthusiastically welcomed Matteo's presence, which he reciprocated with affection.
"Wimbledon? I'm fine and I'm in the final stages of recovery," the Roman's first words. "Obviously, it takes time to return to 100 percent, however, fortunately I feel fit. Obviously there is a big emotional disappointment, however, I am still on the tennis courts and this is the most important thing."
"Vincenzo Santopadre will also be coming here soon, but for a couple of days I will be coaching Jacopo. It's always nice to spend time with my brother, we also grew up together on the tennis courts. When there is an opportunity to follow him in tournaments I try to take advantage of it, then in such a beautiful place like this it is even more pleasant," concluded the tennis player.
Interesting fact: right in Formigine, at the Hotel Due Pini, Berrettini had the chance to meet the Sassuolo players, who are staying at the facility before leaving for Vipiteno, the site of the neroverde club's pre-Championship retreat: the ritual photos were inevitable, complete with an official tweet from the Emilian club.