Coppa Italia: Monza suffers but passes, Verona and Salernitana already out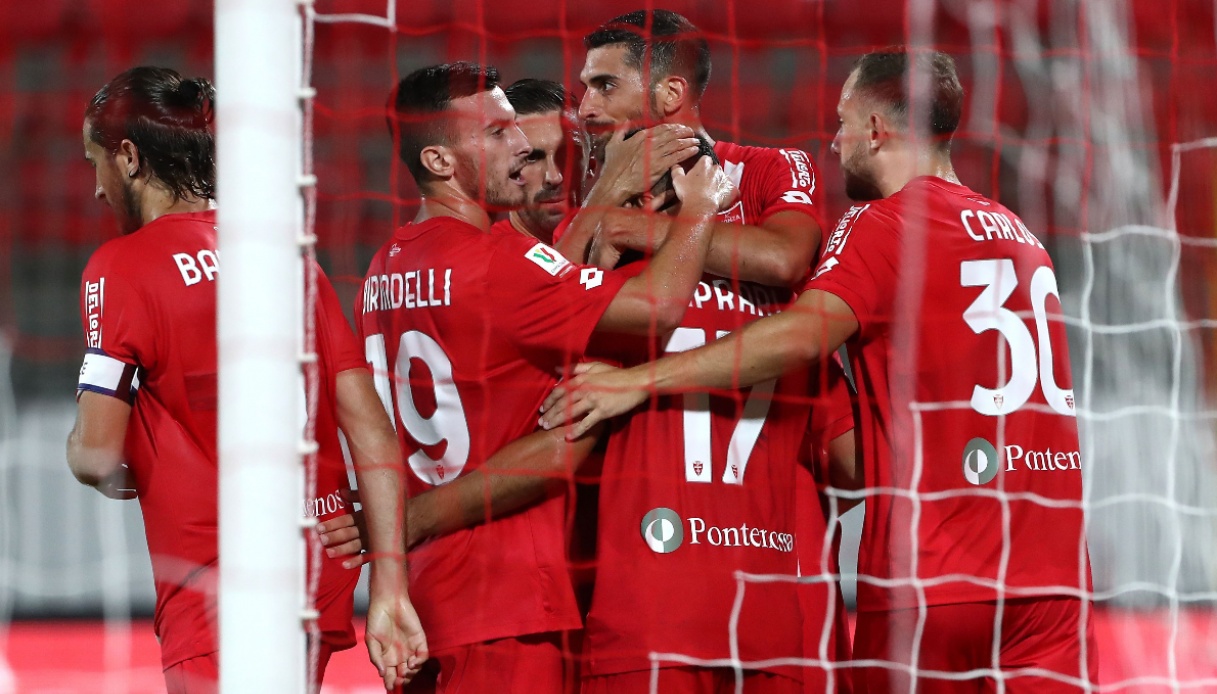 So many surprises, some of them even sensational.
Serie B comes out better overall than Serie A after the Coppa Italia Sunday. In fact, only one team entered in the top league managed to pass the round, moreover not without difficulty: it was Monza, which only in the final got the better of Frosinone 3-2. Instead, Verona and Salernitana were eliminated, as well as the freshly relegated Venezia.
The Brianzoli seemed to struggle less than their league "companions," closing the first half ahead by two goals (these were as many penalties, converted by Valoti in the 25th minute and Caprari in the 43rd minute). Then Frosinone came out, equalizing in less than five minutes (Haoudi in 52′ and Koné in 56′). Taking the chestnuts out of the fire for Monza is the "usual" Gytkjaer in the 83rd minute.
Less excitement at the Arechi, where, however, it is the result that comes as a surprise: it is in fact Parma that beats Salernitana 2-0. The game was unblocked after an hour of play, with goals first from Camara and then from Mihaila. Even worse goes to Verona, scrambled at the Bentegodi by Bari: it ends 4-1, with Lasagna already scoring for the Scaligeri in the 16th minute and then Folorunsho's equalizer and Cheddira's hat trick. In Venice, Ascoli won 3-2: Saric and Falzerano made the Marche people fly, Baudouin gave them the victory in the salvage after Mikaelsson's resounding double (88′ and 89′) that had made the lagooners dream of a feat.