Dusan Vlahovic still dry: even the national team won't reignite him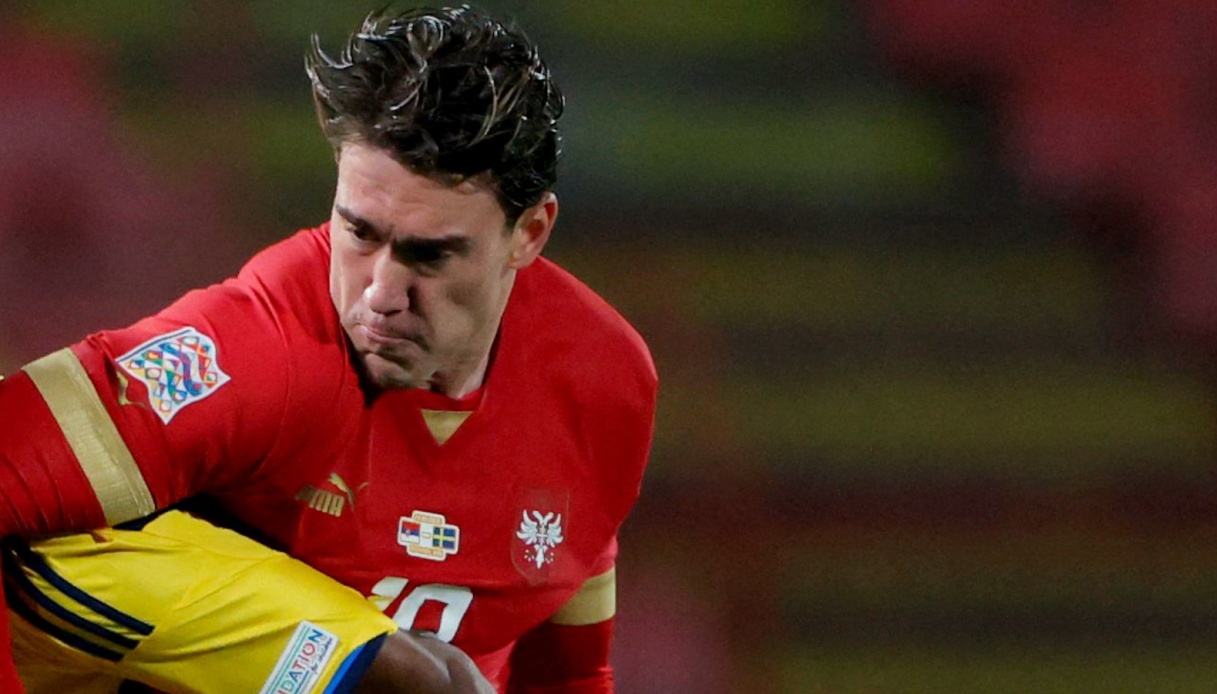 Fifth consecutive game without a goal for Vlahovic between Juve and Serbian national team
Dusan Vlahovic's bad moment in the national team also continues, as he grapples with a major goal-scoring crisis: despite his Serbia's 4-1 infliction on Sweden in the Nations League on Saturday night, the Juventus man – on the pitch for 90′ and replaced only in the second half by Luka Jovic – has not found the way to a goal, which on a personal level he has been missing since last August 31 (the opening goal in Juventus' 2-0 win at Spezia).
This is the fifth consecutive game without a goal to his credit for the 2000-year-old forward: Psg, Salernitana, Benfica, Monza and today Sweden have resisted his assaults, preventing him from exulting over a goal scored.
Vlahovic's next appointment is scheduled for Sept. 27 at home to Norway's Erling Haaland. In Juve's jersey, on the other hand, the Serbian will try to score on Oct. 2 against Bologna.