Matteo Berrettini and winning doubles with Novak Djokovic: the backstory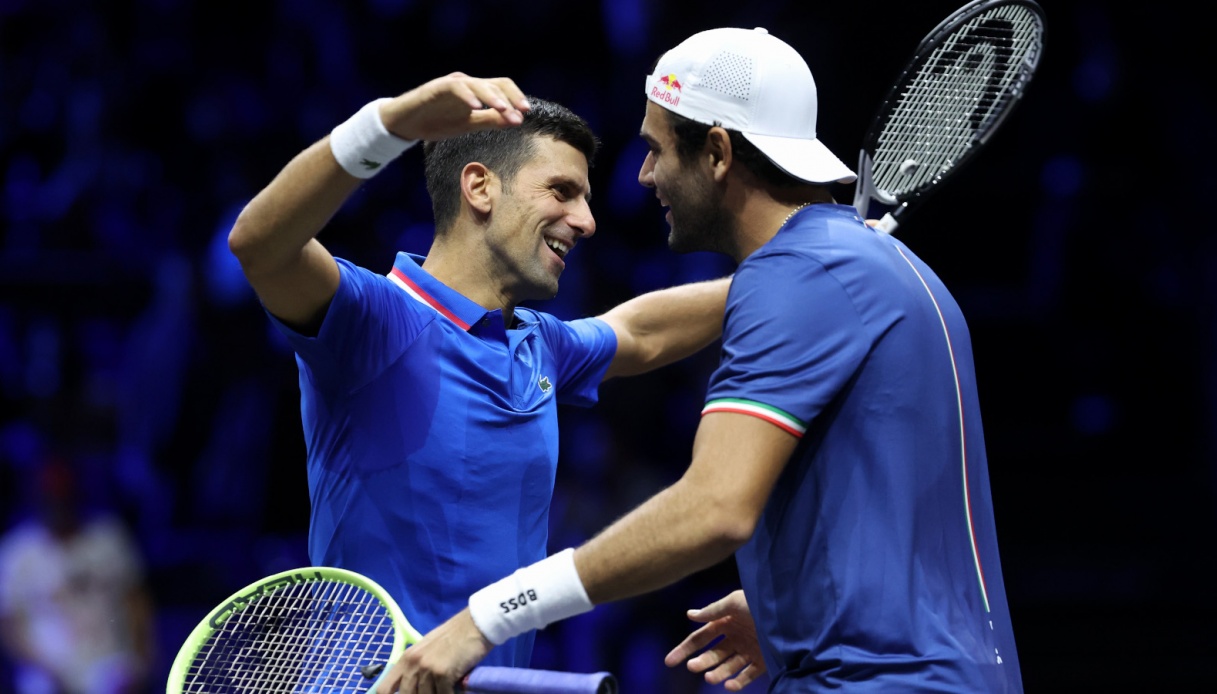 Day to remember for blue tennis player
First the success in the singles against Felix Auger-Aliassime, then the triumph in the doubles, together with Novak Djokovic, against Alex De Minaur and Jack Sock (7-5, 6-2 the partials after 83′ of play), a result that brings Team Europe ever closer to the final success in the Laver Cup: it was indeed a Saturday to be framed for Matteo Berrettini, who proved to the audience of the O2 Arena that he is much more than a "reserve".
After the doubles success, Berrettini said he was little surprised by his chemistry with Nole, despite the fact that it was the first doubles they played together, and told a nice backstory: "I asked Novak if he preferred to speak English or Italian during the match and he told me that he was comfortable speaking Italian: he speaks it almost better than me, he made me feel at home! I just hope he didn't understand my swearing," he concluded, smiling.
"It was the first time, but it definitely won't be the last: doubles is a different game, Matteo helped me a lot, we ended a great day for Team Europe," Djokovic said instead, congratulating his teammate.