Brindisi overwhelmed, Frank Vitucci goes down hard.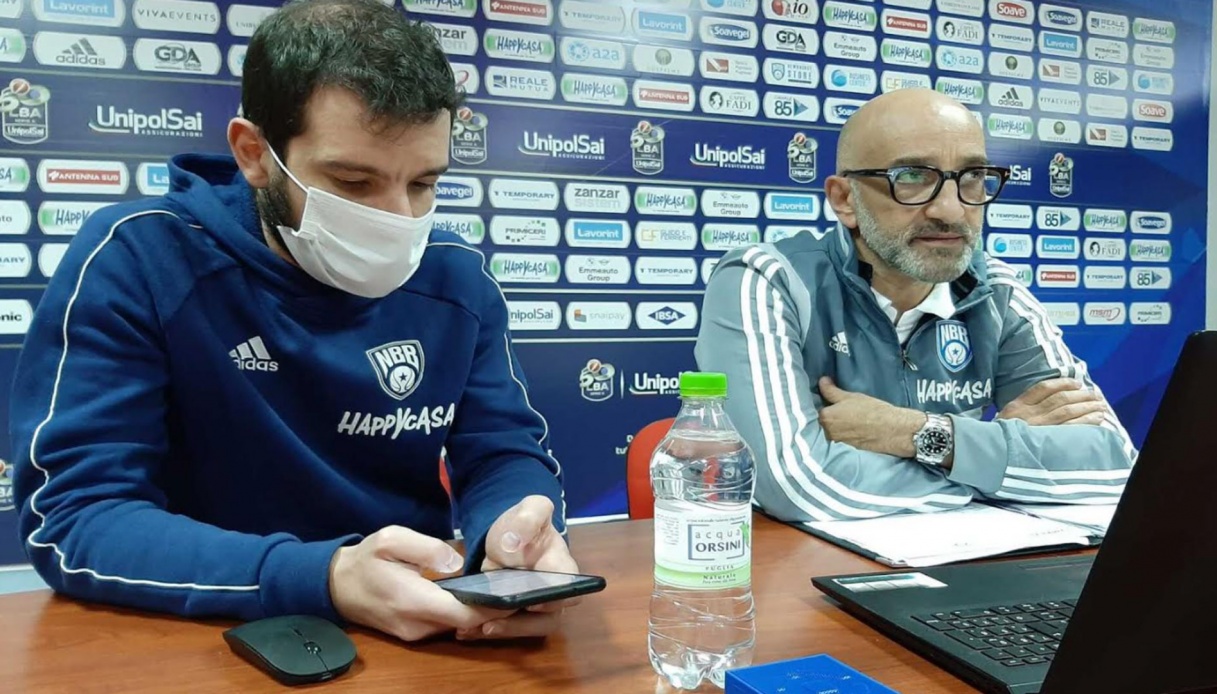 The Apulians were outclassed 74-102 by Pesaro
Returning from the national break, Happy Casa Brindisi loses the inviolability of PalaPentassuglia in its fourth home game of the season, suffering far and wide to a Carpegna Prosciutto Pesaro in great form. A game never questioned by coach Repesa's boys, who immediately steer the game in the right tracks thanks to an initial 16-0 break until 6′, minute in which a triple by Mezzanotte unlocks the hosts' offense. The first quarter ends with Dixson's points for the momentary -8 (11-19) but the remaining three quarters are a monologue of the host lineup, which in the second half even touches the 34-point lead at 55-89. Ejection for double technical foul and unsportsmanlike conduct for Perkins in the 26th minute: a sign of a night quickly to forget for the entire Pugliese team.
At the end of a nightmarish night, coch Frank Vitucci did not mince words to talk about the contest: "Unfair and unspeakable performance. I am primarily responsible, but every one of my players tonight must make an analysis first individually and then collectively," he said in statements reported by the club's official website. "Very few reaction cues, low-level performance: we did not respect the importance of the match. There was only one team on the field today. I am also very sorry for the beautiful crowd present today, which rightly booed at the end of the game. I hope and believe that the team will react starting on Wednesday in the cup," he concluded.