World Cup 2022, Karim Benzema breaks silence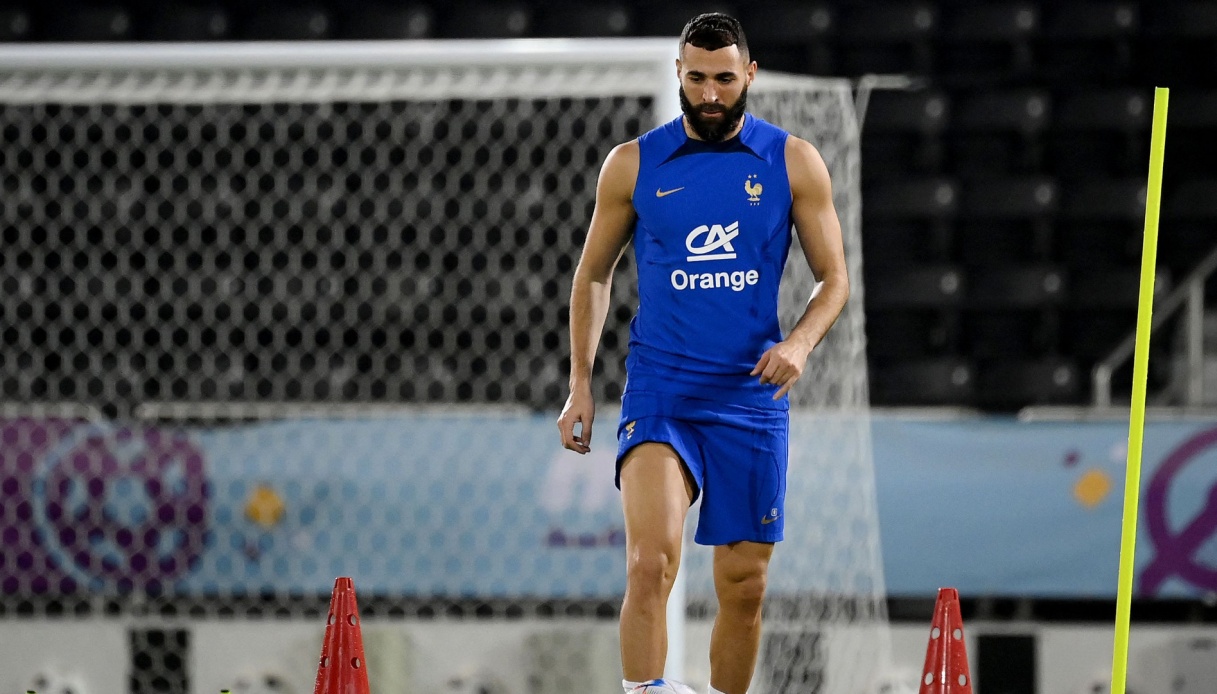 The Franco-Algerian has resumed training with Real Madrid since last Saturday
Expected at the Qatar 2022 stage as one of the big attractions of the World Cup — because he is a fresh winner of the Ballon d'Or and because he belongs to one of the big favorites for the final victory — Karim Benzema has been forced to watch the World Cup from his home armchair. The injury suffered just days before the start of the competition forced the striker to raise the white flag.
At one point, as the quadriceps problem in his left thigh returned earlier than expected, some had even speculated about his resounding reintegration into the transalpine squad, considering that coach Didier Deschamps had never excluded him from the list submitted to FIFA. No dice. For a matter probably also of balance in the dressing room, and of opportunity, the Frenchman remained at home, but until now he had never made his support felt by his teammates.
The taboo was broken on Sunday afternoon when Benzema, via his Instagram profile, finally broke the silence by accompanying a photo depicting Olivier Giroud, Antoine Griezmann and Aurélien Tchouaméni – with the backdrop of the French team celebrating after a goal – with an eloquent comment, "Come on guys, two more games. We're almost there…I'm with you. Vamonos," reads the formidable Real Madrid striker's social account.