Ruusuvuori scares Alcaraz in Madrid but not enough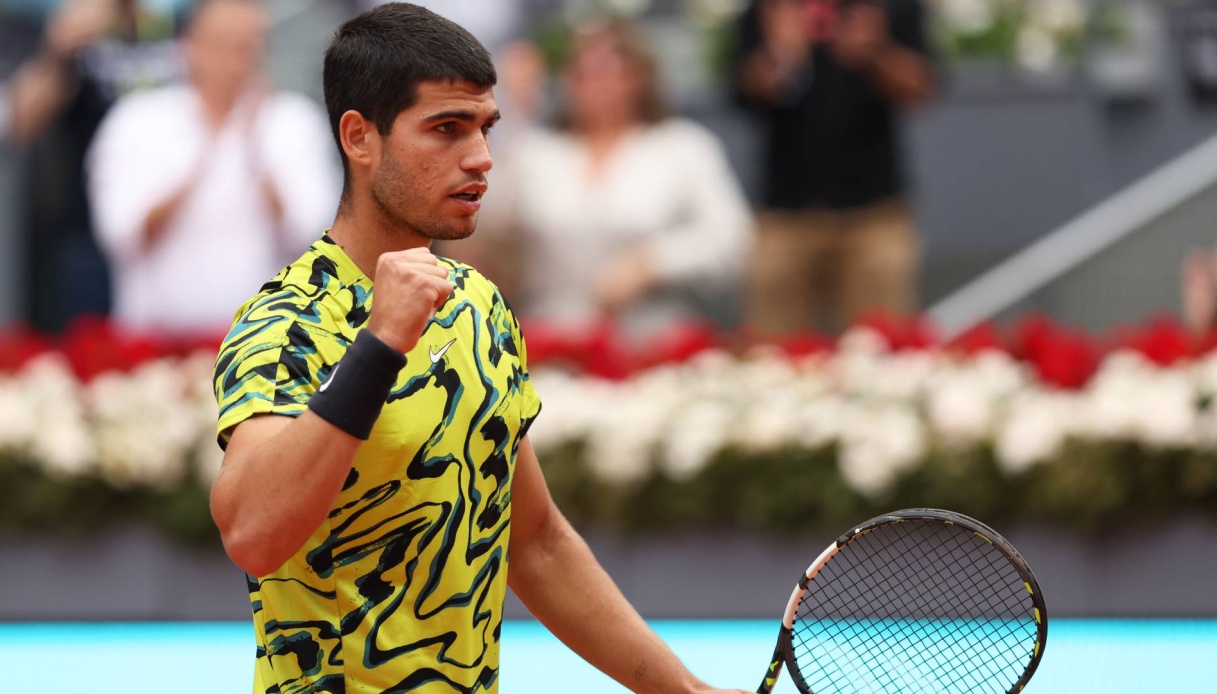 Carlos Alcaraz beats Emil Ruusuvuori on a comeback and enters the third round
Carlos Alcaraz had a tough time in his debut as defending champion of the Madrid 1000 Masters. In fact, the Spaniard lost the first set sharply to Emil Ruusuvuori but found the strength to fight back and beat him in a comeback with a score of 2-6 6-4 6-2 after more than two hours of play.
In the first set Ruusuvuori was simply perfect in the face of an overly foul Alcaraz, dominated by the Finn's power. On 2-3 in the second came the turning point: Carlitos cancelled 5 break points to his opponent and then broke him in the next game. Once parity was restored, there was no more match in the third and decisive partial with the seeding leader conceding only two games to Ruusuvuori.
In the round of 16 Alcaraz will face Grigor Dimitrov, who eliminated Frenchman Gregoire Barrere in two sets (7-6 7-6).