Inter shock: Lautaro Martinez and Lukaku upend Lazio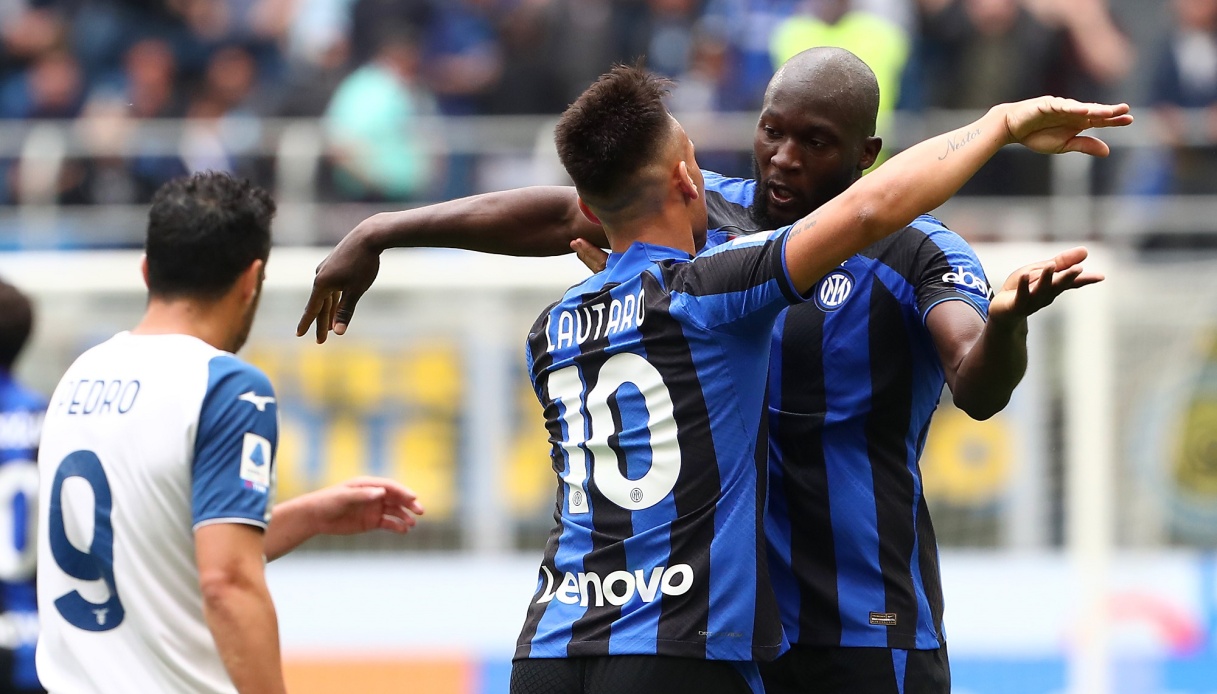 Inter shock: Lautaro Martinez and Lukaku upend Lazio
Inter beat Lazio 3-1 in a comeback at the San Siro in the 12:30 p.m. advance of the 32nd day of Serie A. It was a vital success in terms of Champions League for Inzaghi's team, which climbed back to fourth place, hooking Milan and Roma on 57 points, while Lazio remained stuck in second on 61 points. Down by one goal to Felipe Anderson's goal, the Nerazzurri reacted in the second half with Lautaro Martinez (double) and Gosens, Lukaku decisive with two assists.
Inter started the first half with a better approach, in the 24th minute Inzaghi's team had a goal by Mkhitaryan cancelled due to Correa's previous offside, and three minutes later Lazio took the lead thanks to Felipe Anderson. The Brazilian ended a nice combination with Luis Alberto and in a diagonal pass left Onana no chance.
In the second half, Inter full forward in search of an equalizer, Inzaghi inserted Dumfries, Lautaro Martinez and Calhanoglu. The Biscione's chances intensified, and in the 78th minute came the Nerazzurri's equalizer: a Lukaku-Lautaro combination, the Toro received from the Belgian and scored the 1-1.
Inter believe in it and throw themselves forward in search of victory: in the 84th minute Lukaku again is decisive, assisting for Gosens who scores the 2-1 on the volley that completes the comeback. Lautaro Martinez then rounds it off by scoring the 3-1 goal in the 91st minute.