Great exploit by Filippo Ranchetti at Arzaga Golf Club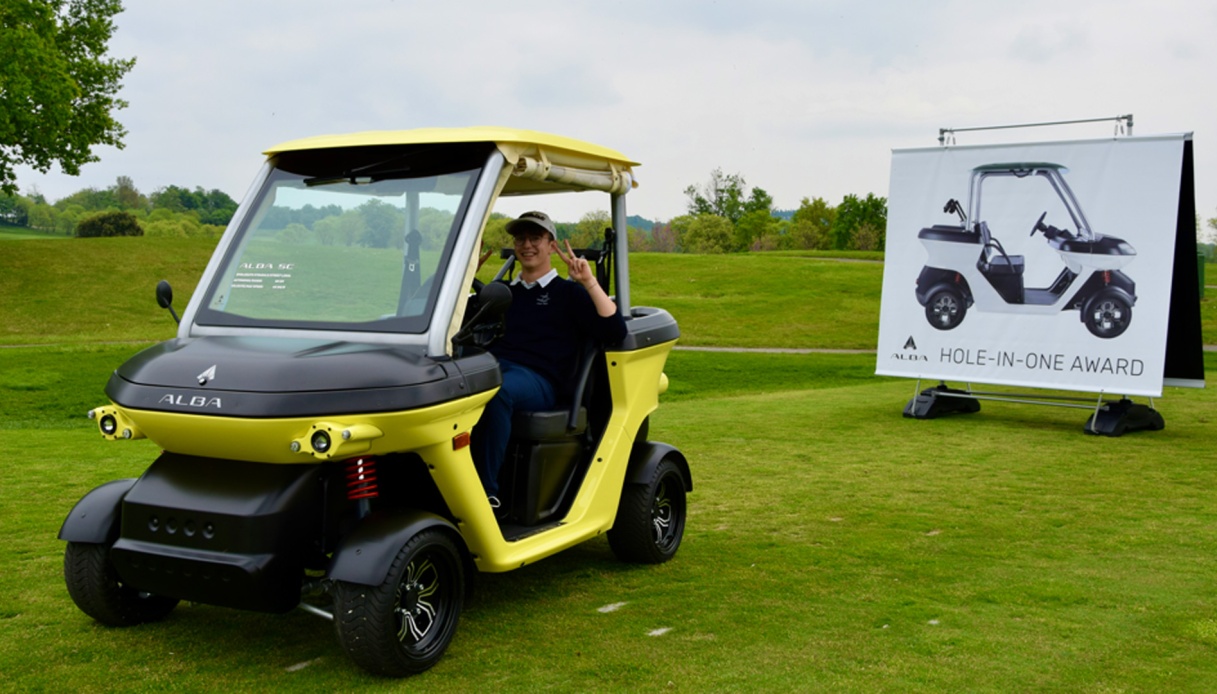 Great exploit by Filippo Ranchetti
Great feat in the second stage of the golf circuit "Arte#38;Golf" – Mira Resorts Challenge Road to Acaya Golf Resort #38; SPA at the Arzaga Golf Club in Calvagese della Riviera. The circuit consisting of 24 stages started on the previous Saturday also in the province of Brescia, and then crossed Italy until reaching Rome the city of the 2023 golf dream ahead of the Ryder Cup. The winning pair from each stage of the circuit will fly to Puglia, accompanied by the Tucano Milano 1985 suitcase, to participate in the four-day National Final to be held in October 2023. Alba Mobility to promote its latest generation Golf Cart has come up with the Hole-in-One Award project in 10 stages of the "Arte#38;Golf " circuit.
In the second stage it put up for grabs for those who made Hole-in-One at hole 7 with a short Par 3 with the presence of water on the entire left side, a wide bunker and a particularly undulating green and the distance of 135 meters, a Alba GC. Young Filippo Ranchetti from Brescia, class of 2005, bagged the ball with a single shot, leaving the remaining 139 golfers entered in the competition and especially the referee who was there to check the regularity of the game open-mouthed.
Company owner Massimiliano Fissore, based in Alba, Piedmont, is proud and excited to hand over the keys to a young golfer at the amateur level. May it bode well for welcoming more and more young people to discover this unique sport.