Lorenzo Milesi U23 world champion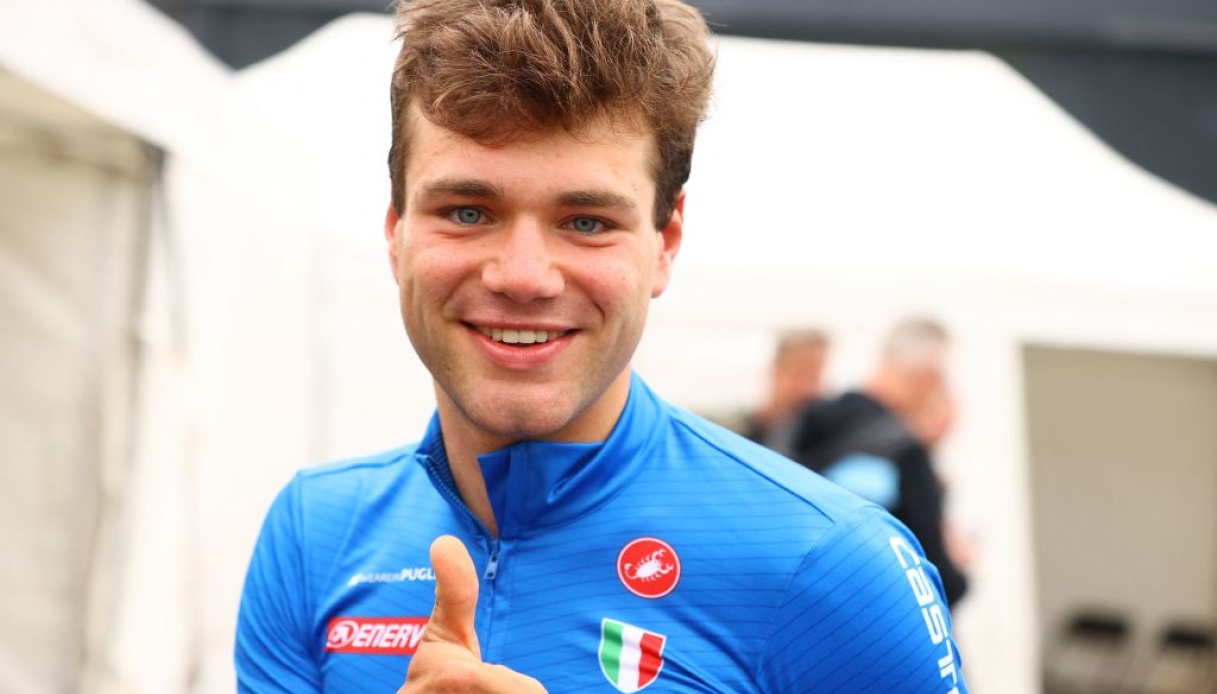 Lorenzo Milesi world champion
The time trials bring a new gold to the national team with Lorenzo Milesi who climbs up to Stirling Castle like a true highlander, closes the games with the competition and warms the hearts of the Scottish public. A victory that in the Under-23 World Time Trial had been missing for Italy for 15 years, when it was Adriano Malori who imposed himself in the 2008 rainbow event in Varese. The Bergamasque beat Belgian Alec Segaert, covering the 36km course in 43'00″46, at an average of 50.503 km/h. Bronze medal for Australian Hamish McKenzie.
As a first win of the season, it's not bad, although the DSM Bergamasque takes it with a certain philosophy: "It's not like winning as a professional, but in short, this counts too…"
This is Lorenzo Milesi, brilliant and talented, who discovered cycling relatively late, by accident: "I was playing soccer, then I broke my ankle ligaments and five years ago I decided to change sports." He landed in cycling out of a passion he did not inherit from his family: "It was a sport I followed, I always liked it, even though no one in my house ever did it seriously. I didn't know where to start."
Instead, we know how today ended. Starting mid-race, when the big boys were still on the warm-up rollers, the boy from San Giovanni Bianco immediately made it clear that he was in for the day. He improved all his split times, at least until the favorite and most feared man, Belgium's Segaert, started strong but then, from the second half of the race, bounced back. Where did you win the race? "I don't know, I just know I went strong but in the final climb I feel like I suffered more than I should have." And instead it was the third third of the race that allowed him to put himself back ahead and ultimately relegate the Belgian to 11″27.