Spezia and Sampdoria ahead on penalties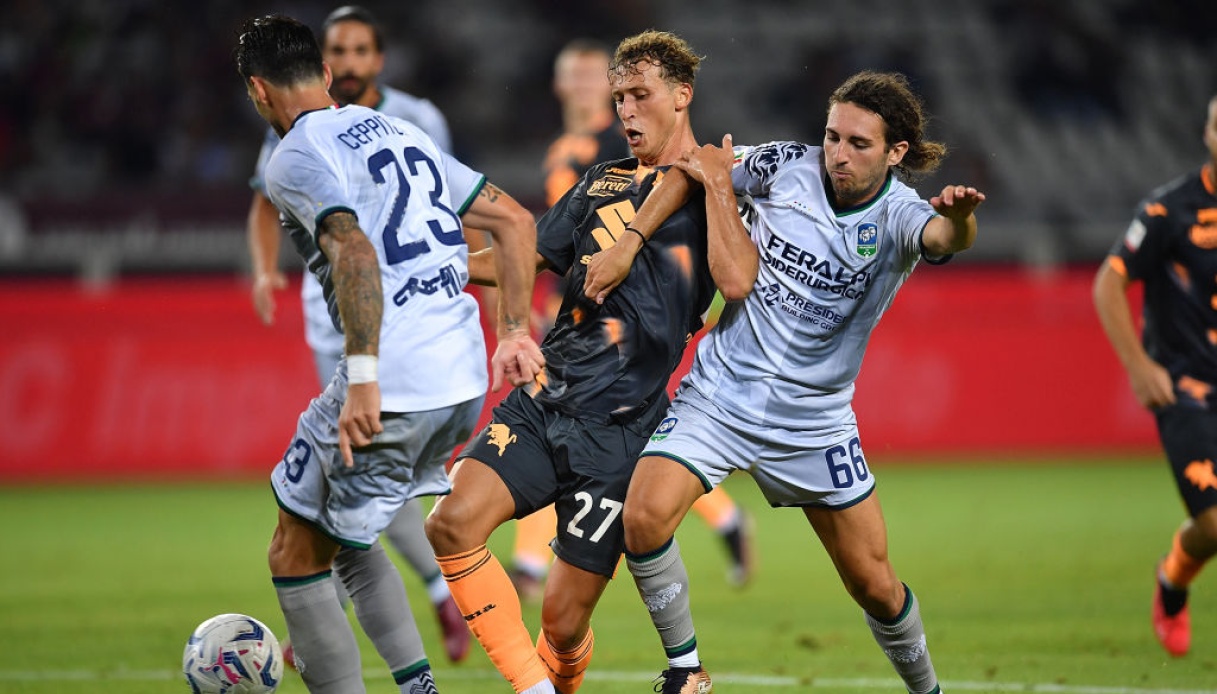 Italian Cup, results
Two of the four Italian Cup matches played Monday night ended in penalties.
Spezia eliminated Venezia from the penalty spot after a 2-2 draw in regulation matches signed by Antonucci and Moro for the Ligurians and Pohjanpalo and Gytkjaer for the Lagooners. In the end, Zampano's error was decisive. Earlier, at Marassi, Sampdoria qualified at the expense of Südtirol after the 1-1 draw in regulation time signed by Leris (17′) and Casiraghi (49′): Masiello's mistake from the penalty spot made the difference.
Torino, on the other hand, beat FeralpiSalò 2-1 at home in a comeback, with Vojvoda and Ilic overturning Di Molfetta's temporary guest lead that had deluded the newly promoted Serie B side. Finally, Cremonese needed extra time to beat Crotone in a comeback: 3-1 thanks to goals by Afena-Gyan, Vazquez and Pickel after the guest lead was signed by Tumminello.
The real surprise of Sunday's matches in the 32nd round of the Coppa Italia had involved Monza, which fell against Reggiana (1-2). Qualified, on the other hand, were Sassuolo, which had beaten Cosenza after extra time 5-2, Salernitana, victorious 1-0 over Ternana, and Lecce, which had bent Como by the same score.