Austrian MotoGP GP, Pecco Bagnaia's optimism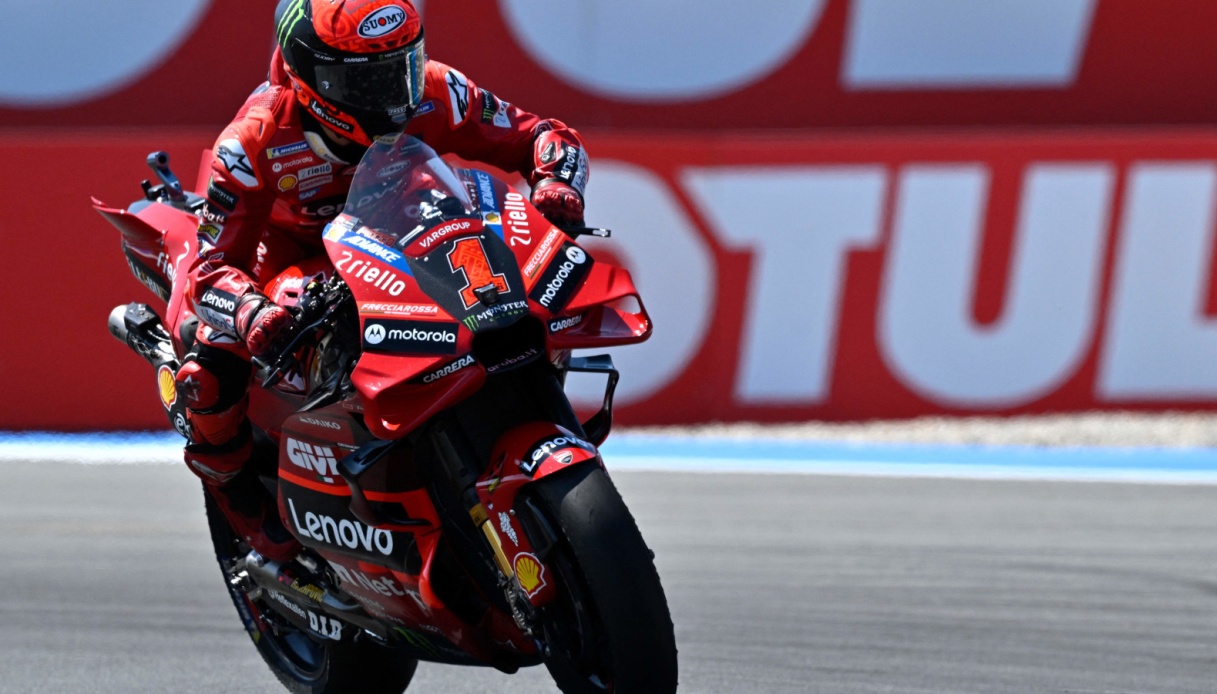 Austrian MotoGP GP, Pecco Bagnaia's optimism
Here are the words of Francesco "Pecco" Bagnaia, the current world championship leader and reigning world champion of the MotoGP class with his Ducati, in the press conference on the eve of the Austrian Grand Prix at the Red Bull Ring circuit. The quotes are from fomulapassion.co.uk.
"I'm happy to be here, it's always a great circuit for us. Last year we were competitive, we suffered during the weekend because we lacked rear grip, but then on Sunday we were better. This year it won't be easy because we know that KTM has made great strides in acceleration and braking, and Aprilia has also improved so much: they won in the last race. There will be a lot of competitive riders this weekend, then there will be seven other Ducatis, so we'll see how it goes."
"We know perfectly well the potential of our bike in braking, acceleration and straight line. It's always important to bring home as many points as you can in circumstances that are great for you, and we think we have an advantage at this track. This year the advantage will perhaps be smaller than in other years, but I believe that during the race we can try to fight for victory.
"We will definitely try to bring home as many points as possible. The tire pressure? In the first race I think everyone took a bit of a margin, and honestly it was already difficult at Silverstone, even though it was cold. Let's see this weekend, it looks like it will be 30 degrees on Sunday and it won't be easy for the teams. However there has been a season to adapt to these rules-I hope to be within the limits."