Juve routs Udine with Chiesa and Vlahovic. Lazio blackout in Lecce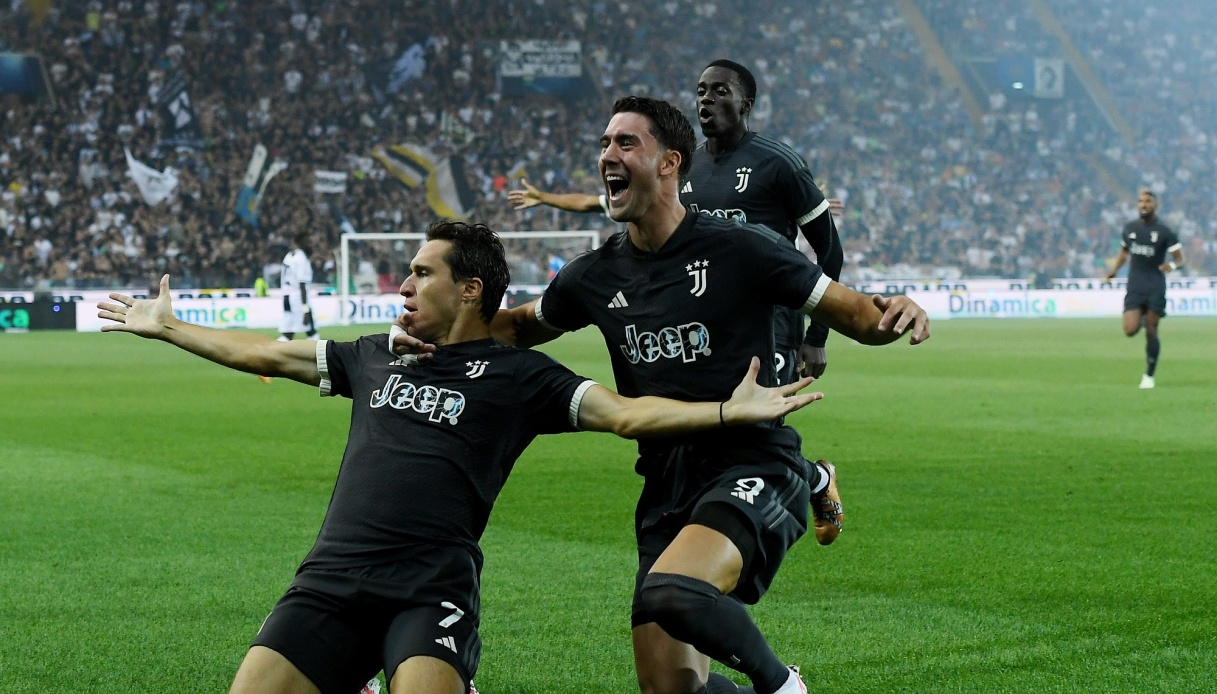 Convincing victory for Juventus on its Serie A debut: the Bianconeri won decisively in Udine 3-0, sending a clear signal to their rivals. By contrast, Lazio stumbled, overturned in two minutes by Lecce at the Via del Mare.
Udinese-Juventus 0-3
Allegri's team plays 45′ practically perfect, with great intensity and determination. And it immediately reaps the rewards: in the 2nd minute Vlahovic recovers the ball and serves Chiesa in the box, who is cold in one-on-one with Silvestri. In the 20th minute Vlahovic doubled the score on a penalty kick, awarded for Ebosele's hand foul, and in the 45th minute came Rabiot's tic-tac-toe, who took advantage of Silvestri's empty exit on the development of a spot kick.
The Friulians, who suffered throughout the first half from the Turin side's pressing, grew in the second half after Allegri's team's physical decline and created chances, especially from distance, with Lovric and Samardzic. However, Juve managed to control without suffering too much from the opponents' initiatives, and even had Vlahovic's one-two cancelled out for Milik's offside.
Lecce-Lazio 2-1
Lazio did not particularly shine in the first half but closed ahead thanks to a goal in the 26th minute by the usual Immobile, who scored in the split after being served deep by Luis Alberto. The Salentini relied on forays by Banda, but the Capitolini controlled.
Resumed, Sarri's team dribbles and tries to manage. Going forward, the biancocelesti came close to doubling the score with Felipe Anderson, who wasted in front of Falcone, and with Immobile, who in the 82nd minute came close to an encore by hitting the crossbar (Falcone's rebound was decisive).
Then came Lazio's sudden blackout that turned the game upside down: the hosts equalized in the 86th minute with a great goal by Almqvist, who scored with a beautiful left-footed shot to the far post, and a minute later found the unhoped-for 2-1 with Di Francesco on a turn after a scrum in the box.