Milan first dominates and then suffers: 2-1 over Roma at the Stadio Olimpico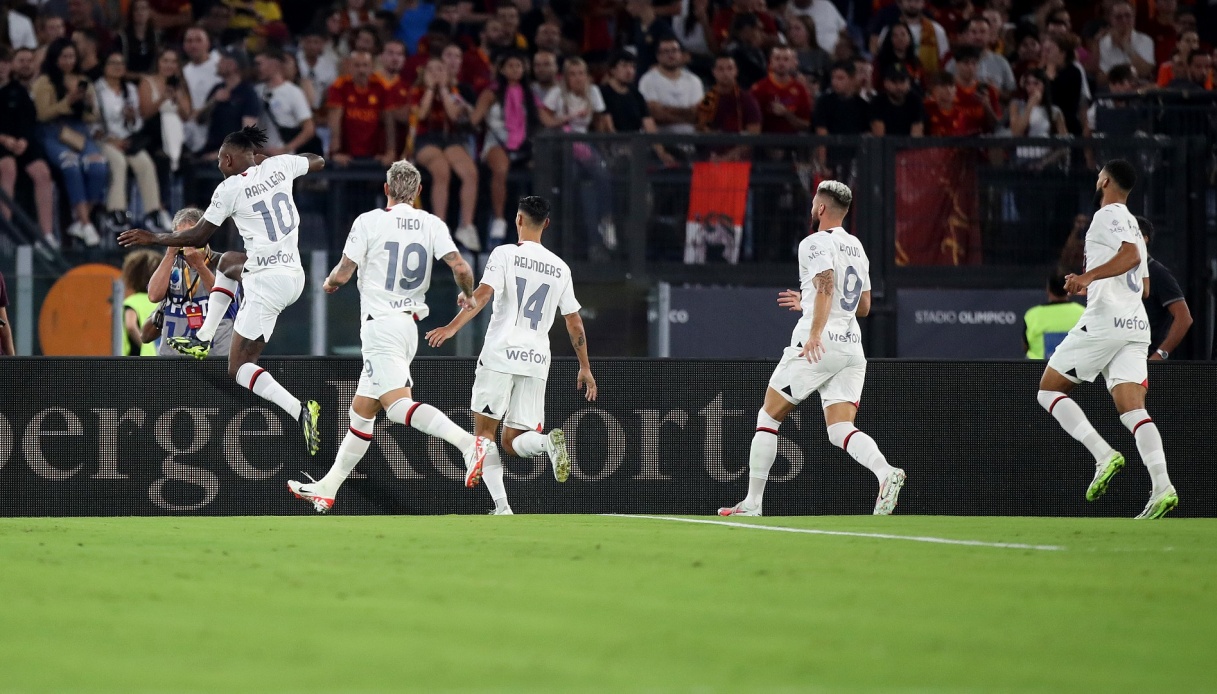 Third success out of three, with some trepidation only in the finale.
Milan were also victorious in Rome, where they won 2-1 over José Mourinho's Giallorossi giving a long show at the Stadio Olimpico, but suffering the hosts' comeback in the final. Stefano Pioli's team remains on full points after three Serie A matches, already in trouble the Capitolini, who instead remain on 1 point and are third-last in the standings. In goal Olivier Giroud on a penalty and Rafa Leao with a feat. Late goal signed by Leonardo Spinazzola.
For AC Milan, the Roman evening started in the best way: already at the first chance of the match, Loftus-Cheek aimed at Rui Patricio and tried to mock him with a lob. The Roma goalkeeper però hooks him by the ankle and the Var orders the penalty: on the penalty spot comes Giroud, who scores and already at 9' brings the Rossoneri ahead. The hosts struggle to react, and indeed risk on Pulisic's initiative. Mourinho also has to give up Aouar due to injury, and only seconds before halftime El Shaarawy goes close to the goal of the former.
The resumption, if possible, opens even better for Milan: on 48'in fact, Calabria comes forward on the right and crosses into the area where Leao gets rid of Celik's marking and doubles with a spectacular reverse. And it&#39s not over: Loftus-Cheek duets with the same Leao and comes close to the tris. The Rossoneri seem to be in complete control, but at 61' Tomori gets his second yellow card and leaves his team in numerical inferiority. Roma's reaction is not è immediate, but it shows itself as the minutes go by: protagonist Spinazzola, who first misses aim and then reopens the game. His at 93' the bolide from the distance that Kalulu deflects clearing Maignan. Zalewski and Bove even come close to equalizing, but the result does not change anymore.