Carlos Sainz and Charles Leclerc without brakes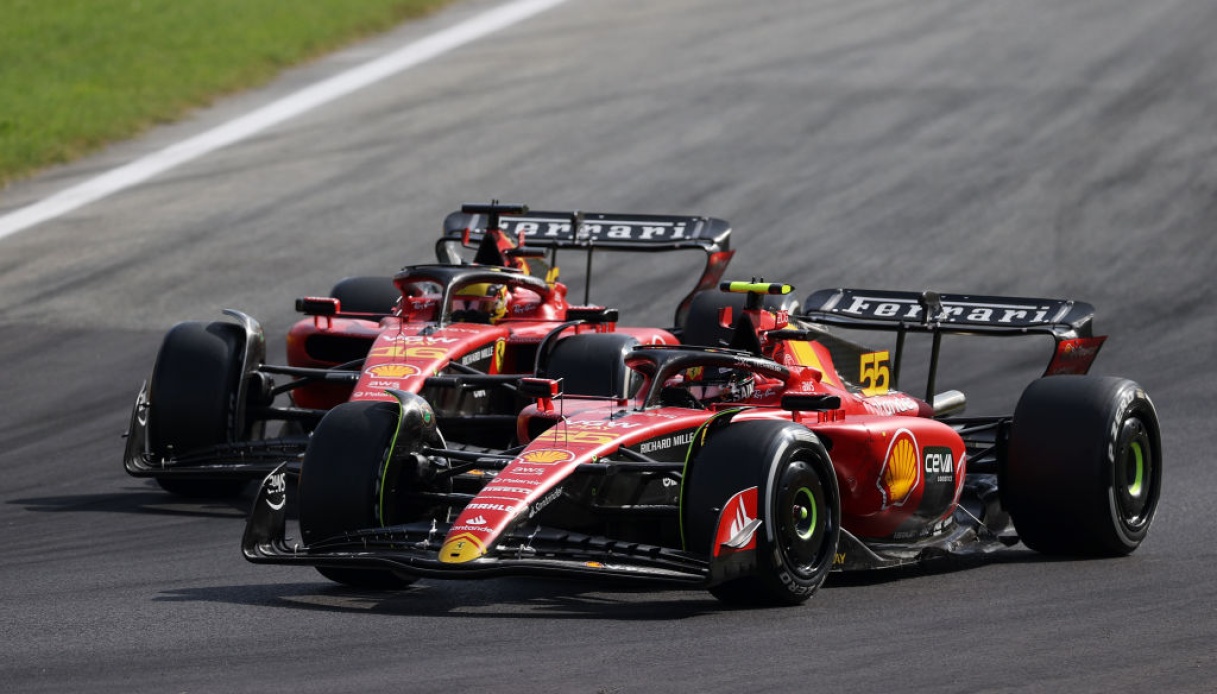 The words of Carlos Sainz and Charles Leclerc
Carlos Sainz canò be happy with the first podium of the season: "È it was very hard, it could not have been harder. I did everything I could. We pushed hard to keep the Red Bulls behind, I wore down the rear tires a lot in both stints. Today you had to try, you could not run defensively. In the end I paid a little bit of the price, I did everything I could to defend myself. In the end I brought the car to third place but è it was tough. The battle with Leclerc è was good and tough, very competitive, è always a pleasure to fight with Charles when there'è the chance. Between us there'è respect. I had fun with Charles but also with Max and Perez. Now we have to keep working on pace, on understanding the tires. It was obvious that we were consuming more; but compared to Holland we made a big step forward. We were the best among the others, which è a good result considering the circumstances. Now we see our chances race by race, depending on the type of track".
Charles Leclerc finished fourth: "On the first lap I preferred not to take unnecessary risks. Don't think you asked too much from the tires in the middle phase of the GP, so much è true that in the final I was very fast. I gave everything but it è è was not enough to get on the podium. Forè è it was fun. In the end è it was real race with Carlos and with Perez, we pushed like crazy. Very fun for us in the car, maybe much less for the team and the fans. In any case we got the best possible result: the Red Bulls were uncatchable".
The all-Russian duel rattled Frederic Vasseur: "Overall a good weekend: we went strong both in qualifying and in the race: we could not do more". The Red Bulls had a higher pace than us. Maybe we could have kept Perez in the middle, but it was very difficult…. The difference però è was less than usual and this è positive. The strategy was clear and without alternatives: the double stop would have been disadvantageous on such a track 'straight'. Power ratios change from circuit to circuit and it&#39s been that way since the start of the World Championship. In Singapore it will be a whole different story. In the meantime, we take all the positives from this weekend, due to the characteristics of Monza and partly also to the atmosphere here and the support of our fans".