Dinamo succumbs to Olimpia, but for Bucchi 'the spirit is right'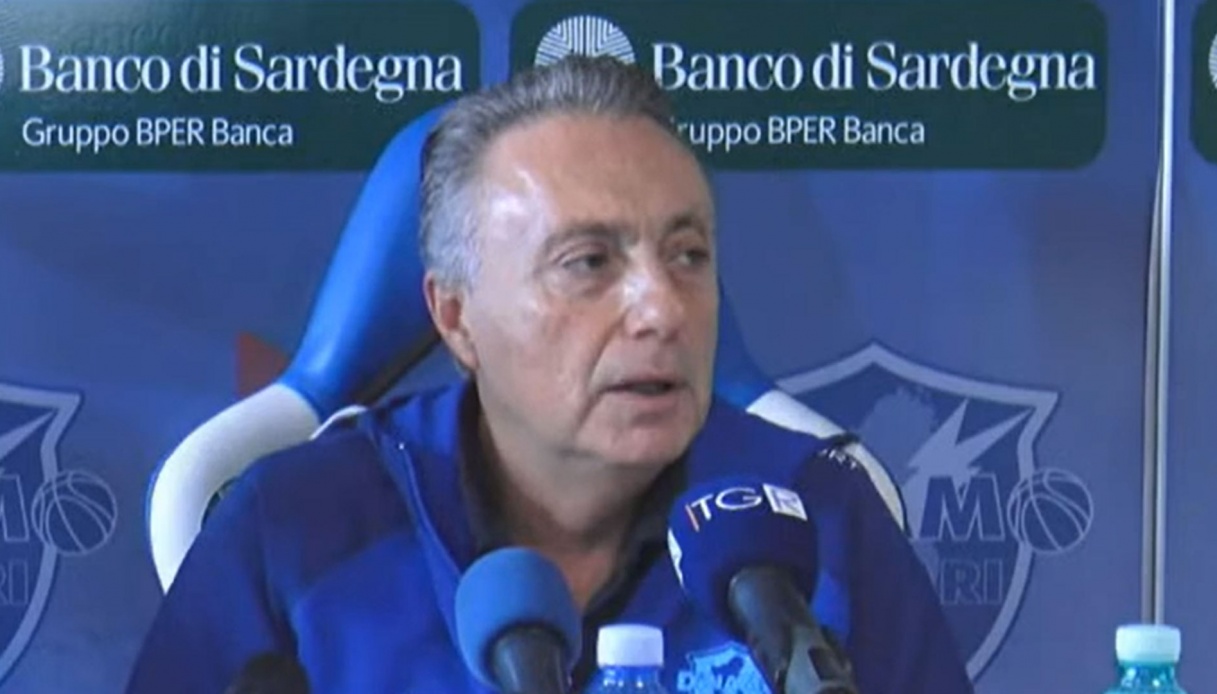 The words of Piero Bucchi after the defeat with Olimpia Milano
In the thirteenth edition of the City of Cagliari, the Dinamo decimated by absences, after the great semifinal with the Red Star, è forced to raise flag with Olimpia Milano, which imposes 83-63. Mirotic, Shields (awarded MVP) and Pangos steered the game, Olimpia never turned back and deservedly won the tournament. Final closed already' at 20' with Milan running away 52-28 with 33 points scored in the 2° quarter. Banco thanks the wonderful Cagliari crowd and focuses on preparation, next tournament on Monday, September 18 in Tel Aviv, Israel.
Milan starts off strong with Mirotic's low post, Bucchi has Raspino at small forward, Olimpia è ready and deadly in building opportunities, Treier scores a basket then immediately exits the match, while the Lombardi take advantage of every opportunity. Mirotic sinks the shot (7-17 at 5'). Dinamo doesn't take it, tries to fight, Diop has great impact, Pisano holds the court well as point guard (Whittaker 2 fouls), Olimpia closes the first 10 minutes only ahead by 3 (16-19).
Messina puts back the quintet with the certainties, Shields è a war machine, Mirotic è an outclassman, inside out the Serbian è deadly, all right choices, Olimpia runs away with the 13-3 partial with Bucchi forced to time out for the difficulty of his guys. (19-32). 9 assists by Pangos make the difference, the Canadian pushes, Whittaker has little leg, Dinamo struggles to make the basket, only 4 points in 6 minutes.
Dinamo tries to draw the remaining energy to try to make up for the score, Milan plays on the bandwagon with its stars, Mirotic and Shields along with Hall make the difference, Olimpia controls the game with Bucchi forced to manage the condition of his guys. After 40 very intense minutes with Red Star Sassari è in full reserve and cannot counter Milan, which already shows good chemistry and a fast pace. Milan wins the tournament closing 83-63, Shields is awarded MVP, for Dinamo a semifinal of absolute level and concern a bit for the coach for injuries.
Dinamo Sassari-Olimpia Milano 63-83
Dinamo Sassari: Treier 14, Kruslin 2, Whittaker 12, Raspino 2, Gombauld 13, Cappelletti ne, Pisano, Dore, Gandini 3, Gentile 5, Diop 12. Coach Bucchi
Olimpia Milano: Poythress 15, Pangos 5, Caruso 5, Shields 14, Mirotic 12, Bortolani 8, Stojanovic, Miccoli 2, Kamagate 6, Hall 14, Hines 2. Coach Messina
Parziali: 16-19; 28-52; 49-73
The coach of the Sardinian team Piero Bucchi commented on the loss to the red and white team as follows: "We were very tired, è normal, we knew we could not oppose much resistance to this Milan, we are in difficulty; from the point of view of rotations, the spirit è the right one, è a beautiful group but now we have to recover the players also to be able to work at our best because è so è not è easy".