Julio Velasco has already turned on Busto Arsizio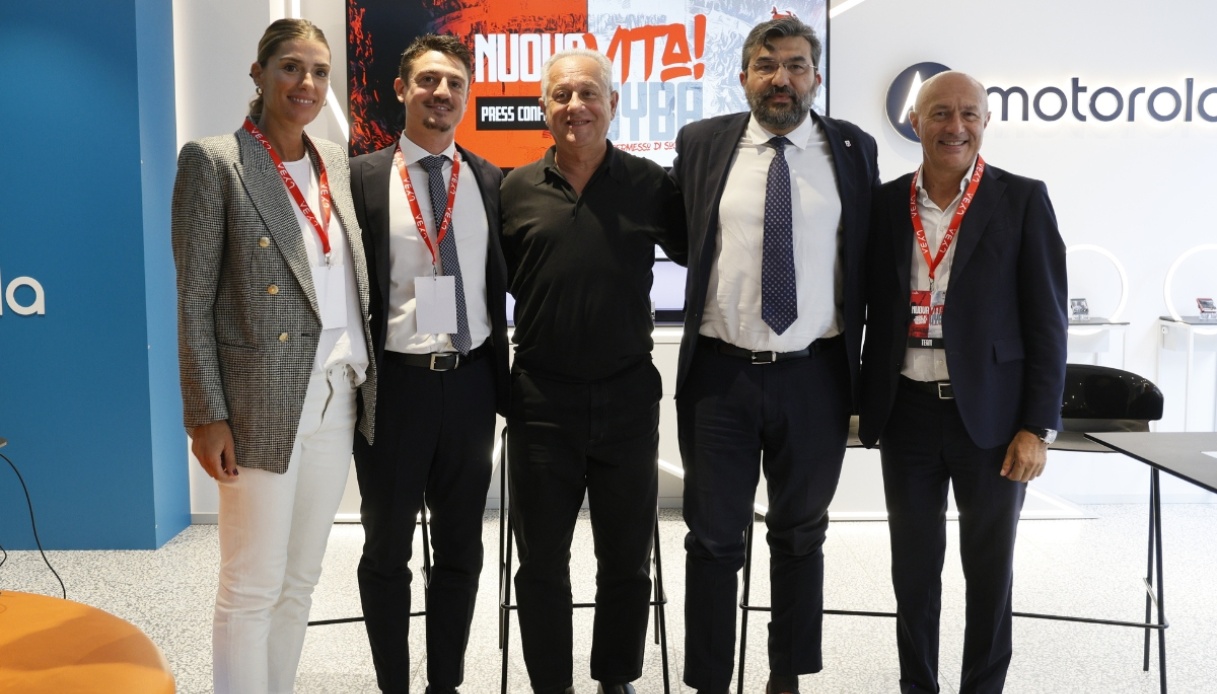 The words of Julio Velasco
It è took place this morning in the prestigious setting of Spazio Lenovo in Milan the press conference "New life UYBA!", which officially kicked off the new season of the Busto Arsizio team, deeply renewed both on the court and behind the desks.
Spotlight naturally shone on coach Julio Velasco who expressed confidence and enthusiasm about the company&#39s work: "Over the years I had been left with the desire to coach a women&#39s team and è this was also the reason that prompted me to accept this proposal. Uyba è a company that boasts 53 years of history has a great organizational tradition and that means a lot. I want a team that is enterprising and carefree, one that does not get too fossilized over mistakes, but goes beyond."
The press conference, moderated by Giorgio Ferrario, UYBA communications manager, opened with a welcome message from President Giuseppe Pirola, who also said: "Today is an important day for our company because we decided to think about a complicated future, finding a great solution. I had the idea to entrust this project to the greatest volleyball coach, Julio Velasco: I got his number and told him about the project. I don't even know how I managed to convince him. I will doò the best I can to make this path virtuous and effective, but at the same time I want to thank those who over the past eleven years have helped make the UYBA brand soì attractive".
Following is General Manager Mattia Moro: "For me è it is enriching to work alongside a coach like Julio Velasco, this è the most appropriate adjective. The first time I met Julio I was very excited both because è I was meeting a legend but also because è I sensed that we were starting to build something great. The thing I like the most about Julio è that he always motivates his choices, and so he always gives way to reason and understand the reasons for decisions"
Finally, space for the new UYBA CEO Gianluigi Viganò, who clearly outlined the new white and red path: "Giuseppe Pirola asked me and Brera Holdings, a Nasdaq-listed company, if we were interested in taking over Uyba. Once we got in, we found an extraordinary company è in terms of positioning, a very important physical infrastructure (Casa Uyba); then è Julio arrived, who besides being a master è an extraordinary person with whom you can only work well. For us, sports è a great media and women's volleyball in particular has a huge untapped potential: my task will be to push it. My goal è to create in Uyba an economically strong structure and leave a company that is solid enough to be in the market even on its own. Sport must be sustainable in order to be an ethical and inclusive message: for sustainability, it is certainly crucial that there is a consolidated tax structure: my appeal, along with that of all the sports clubs, to Minister Abodi è to make structural a serious and consolidated measure, which in recent years has created a great inducement in the territory, the tax credit for sports sponsorship. Today we are in Milan, but the focusè on the territory and Busto Arsizio, which canè be seen as the capital of women's volleyball: we are working so thatè the cityè considers Uyba its team with great pride: on October 5 there will beè the official presentation in the city center".
The speeches of Francesca Piccinini, vice president UYBA, and Marco Riva, president Coni Lombardia, were also appreciated in the finale.
Piccinini: "When I went to the gym, the first day with Julio, I heard his speech to the girls. I had the opportunity for a very short time to be coached by Julio, and when he finished speaking to the group, I told them all that they are so lucky because they have a "super coach"; I am very envious because I wish it was me here having this amazing year. They are very young girls, but with a coach like that; we will have a lot of fun this year'year".
Riva: "I summarize my thoughts in three words: the first dream/vision becauseé to get here è you need a guide who knows where he wants to go, to go beyond all obstacles. The other è project: è a serious project, he è took the best to do this project, as a coach, communicator and trainer extraordinaire, and è a fortune for Lombard and national sport to have such a person. The third è Identità: è we need a team with an'identity; with which fans, people can identify".