Roberto D'Aversa extols Lecce: "Second place deserved"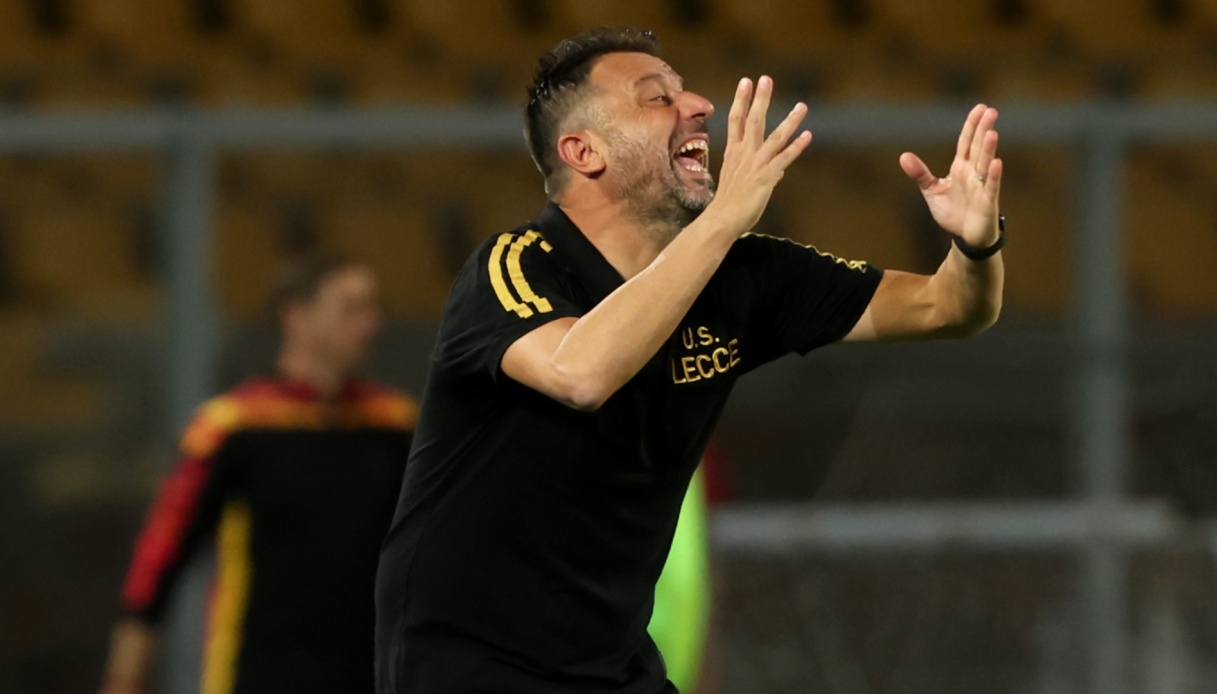 A dream start, but also to be lived with caution.
Roberto D'Aversa è the coach of the extraordinary Lecce capable of winning 11 points in the first 5 days of the championship and that after the victory over Genoa has è hoisted itself to the second place in Serie A. The Giallorossi coach has però wanted to speak clearly to team and fans, while also thinking about the next challenge against Juventus. Which, standings in hand, è at the moment to be understood as a direct clash.
"The ranking position we are occupying does not compete with us – admonished D'Aversa at the microphones of 'DAZN' -. Certainly the enthusiasm is there, and it is justified. It must not, however, turn into euphoria, because that could make us lose our level of attention and concentration. At the moment forò there'è this provisional second place, which surely è deserved".
D'Aversa then dwelt on the challenge they won against Genoa: "They came from a very positive moment, so as a match it was extremely delicate. We were good at being patient and then striking, we were focused and we won. Now we have to focus on the next game, against Juventus".
And just Juventus will find; a Lecce in the same area of the standings. And D'Aversa admitted: "Definitely facing them in this position increases the enthusiasm. But regardless of the opponent, we have to focus our attention on è the performance we will make on the field. And we must not look at the standings, tomorrow morning will make the team" find it upside down.