Monza forces Lazio into a draw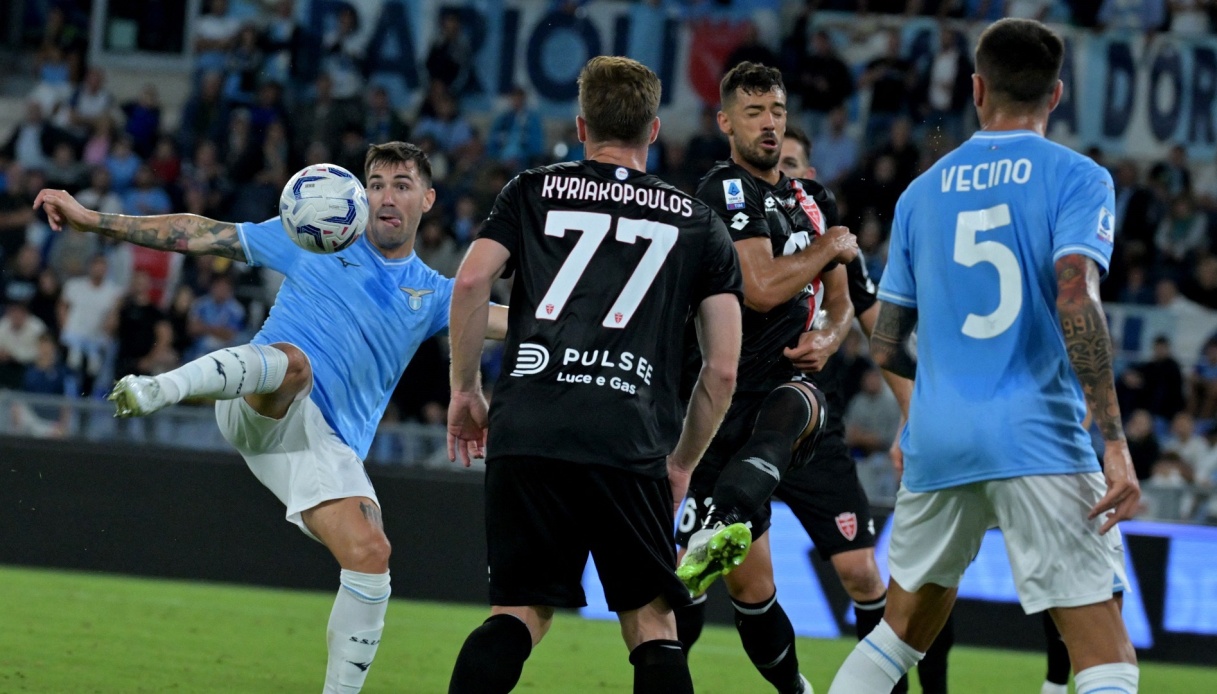 Monza forces Lazio to draw
At the'Olimpico di Roma, in today's last match of the fifth day of Serie A, Lazio è was forced to a 1-1 draw by Monza.
The Biancocelesti took the lead on 12'; Ciurria landed Zaccagni in the box, è penalty, which Immobile converted by clearing Di Gregorio. But on 36' the Brianzoli equalize: Ciurria's low cross, Kyriakopoulos and Patric counter and do not intercept, ball to Gagliardini who puts in from a few steps. In the recovery of the first half, Monza canò even go ahead but Mota Carvalho's diving header sends it clearly out.
In the resumption, at 57' Imobile served by Cataldi hits the post also due to a slight deflection of Di Gregorio. At 71' Colpani engaged Provedel, the Champions League hero, with an insidious but not angled shot. Lazio's final assault was not enough, Sarri's biancocelesti are level at 4 in the standings, one point less than Palladino's Brianzoli.