Goal-less Napoli in Bologna: Osimhen slams Rudi Garcia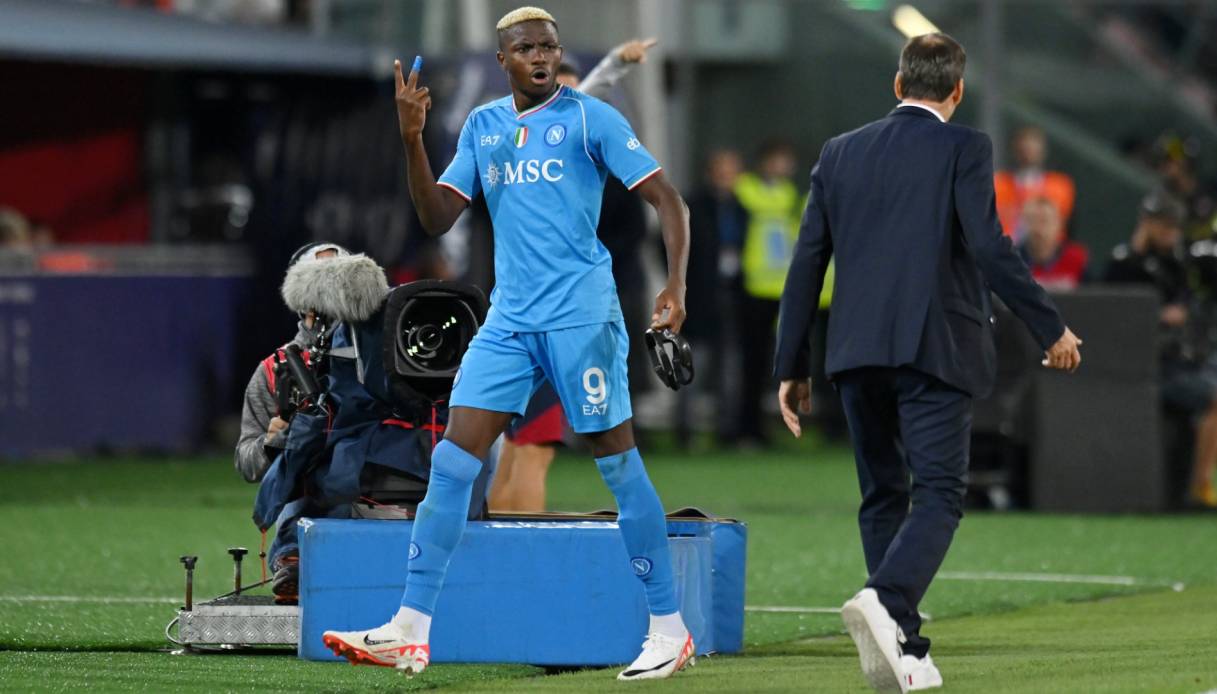 The victory still doesn't come, and the nerves seem close to jumping.
Napoli also flopped in Bologna, where a 0-0 full of regrets came for the Italian champions. The standings are now crying with 8 points in 5 games and the team out of the standings positions leading to Europe. But one of the themes at the Dall'Ara è the Sunday of Victor Osimhen, who hits a post, misses a penalty and blatantly protests with Rudi Garcia after being substituted.
One of the biggest chances for Napoli came already in the 5th minute, that of the post hit by Osimhen after Raspadori's great throw. But in the following minutes the Azzurri&#39s danger wanes, as they attack but do not prove particularly incisive with Zielinski and Kvaratskhelia trying without creating any real danger. Then, a few moments before halftime, Raspadori tries from distance but sends high by a nonnulla.
The resumption opens with a more volitional Bologna and a Napoli seemingly even more off than in the first half. Two initiatives on the Raspadori-Osimhen axis awakened the Parthenopeans, who then had a chance to unlock at 72': Kvaratskhelia sets up, Calafiori anticipates Osimhen with an arm and è penalty. From the penalty spot, however, the Nigerian sends wide. In the finale then Garcia calls him back to the bench to send in Simeone, but the number 9 protests blatantly making the sign "two" with his fingers: he would have preferred the double center forward. The coach's move does not pay off, the result remains at 0-0 and discussions will not be missed.