Terror in RKC-Ajax, Vaessen nearly died on the field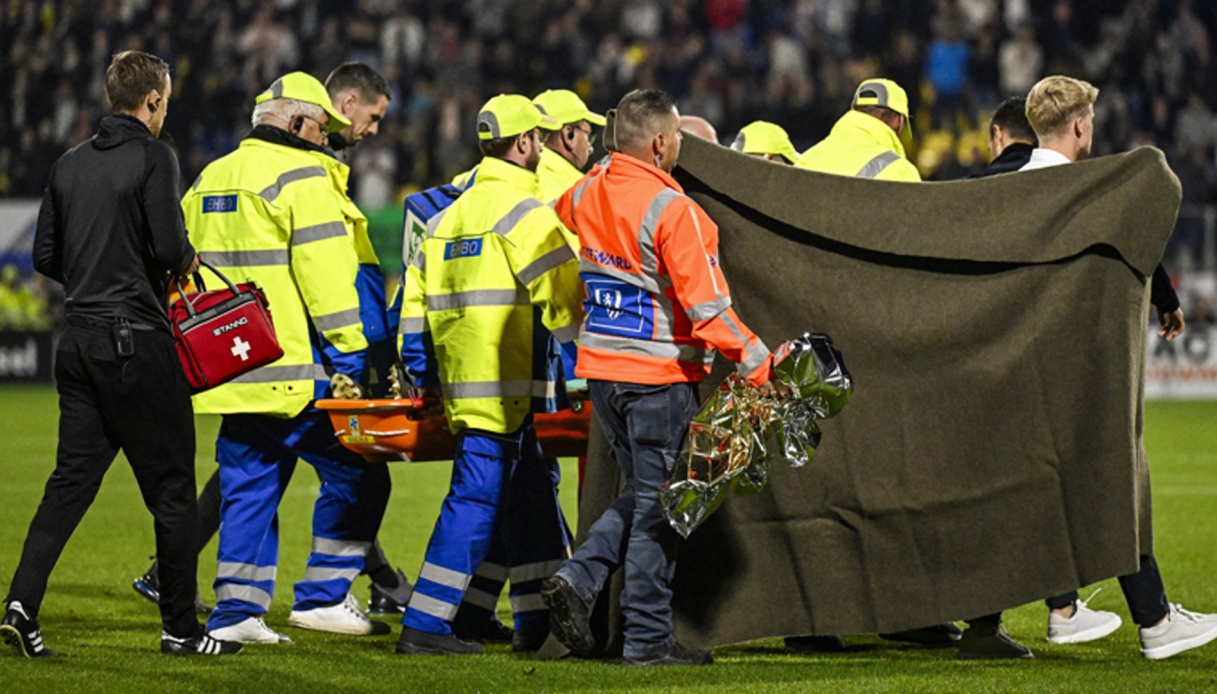 Error in RKC-Ajax
.
A terrifying clash of play between RKC Waalwijk goalkeeper Etienne Vaessen and Ajax striker Brian Brobbey could have cost the defender his life. After being hit by an unintentional scarp, the goalkeeper lost consciousness and was resuscitated-a tremendous scene witnessed by spectators, who saw rescuers running to get a defibrillator while the other players on the field started hugging each other and some of them were with tears in their eyes.
The match è was suspended and the crowd present at the stadium, before leaving the facility, continued for a long time to sing "You'll never walk alone", dedicating it to the Walwijk goalkeeper.
Around midnight reassuring news came from the'hospital. "Etienne soon regained consciousness although he could not remember what had happened. A big compliment must be given to the doctors who followed protocol and immediately started resuscitation" told Frank van Mosselveld, the general director of the'RKC.