Bologna, all in four minutes with Frosinone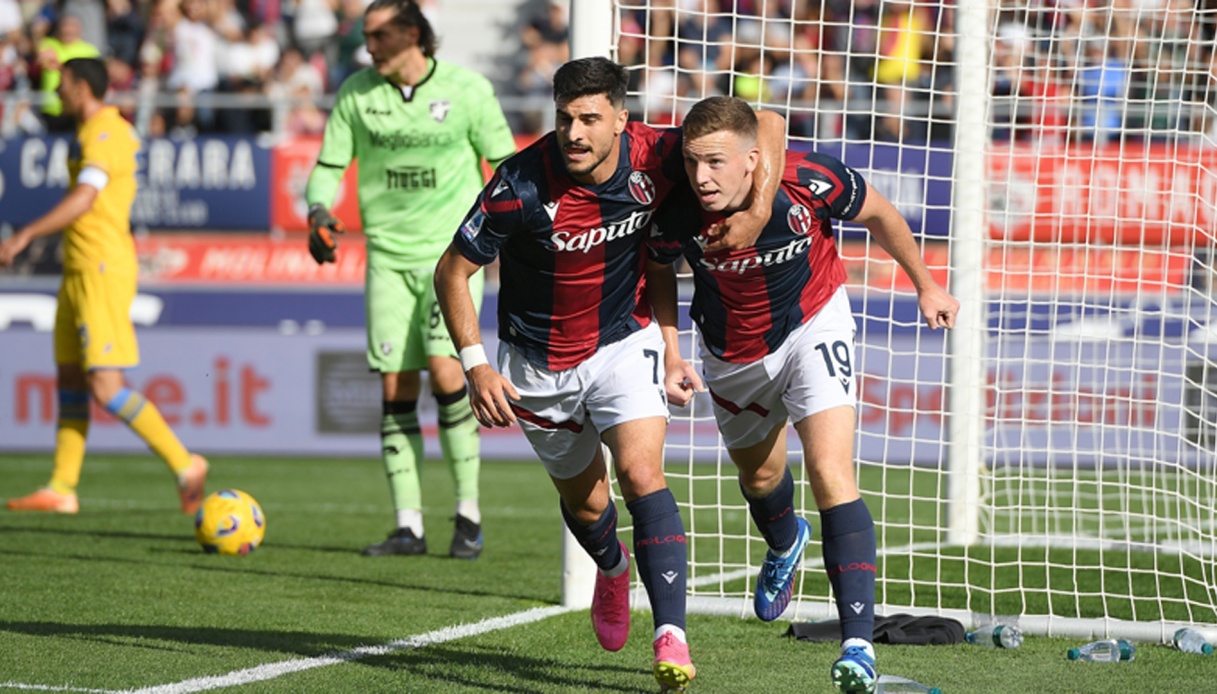 Bologna-Frosinone 2-1
Two good coaches, Thiago Motta and Eusebio Di Francesco, and two teams that have started their Serie A championship well.
At the Dall'Ara on Sunday afternoon, Bologna triumphed over Frosinone: 2-1 the final in favor of the Felsinei, who capitalized to the fullest on the 1-2 signed by Ferguson and De Silvestri between 19' and 22' of the first half. In the resumption, the penalty kick converted by Soulé at 63' allowed the Ciociara team to halve the disadvantage but the result did not è change anymore. The guests finished in ten for the red exhibited to Mazzitelli in the minutes of recovery: double caution for the'former Sassuolo and Monza.
Bologna è climbed to 14 points, Frosinone è stopped at 12.