Lazio, Maurizio Sarri doesn't send a message to Feyenoord fans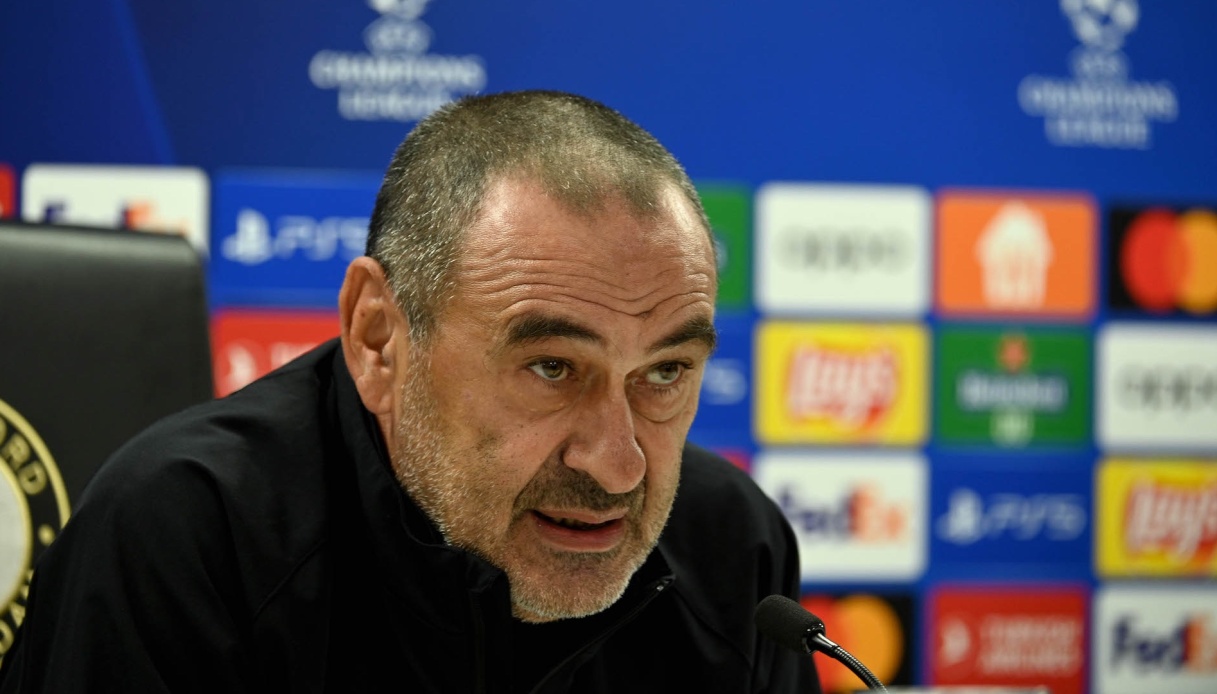 Lazio, Maurizio Sarri doesn't tell off Feyenoord fans
He remembers it well, Maurizio Sarri, the evening in Rotterdam on November 3, 2022. At De Kuip, his Lazio lost 1-0 to Feyenoord in the last match of the Europa League group, mockingly relegating (all the teams in the group finished with 8 points) to the Conference League. A year later, the biancocelesti will face Feyenoord again, but this time on the most important stage, that of the Champions.
Sarri has not forgotten the brutal reception given to him 12 months ago in the boiling Dutch stadium, and he emphasized this in today&#39s press conference. "Feyenoord fans prepared a banner against me? Better they offend me than throw piss envelopes like last year". A response that thus also calls into question Arne Slot, coach of the hosts, who had today defended their fans against Sarri's accusations. Lazio will face the challenge without their supporters, as the Capitoline supporters è have been banned from traveling.
"When such decisions are made, I don&#39t understand why the police are paid… – comments the coach – Collective punishments make no sense, everyone has his own responsibilities. If someone makes a mistake he gets five years of Daspo, stop. How do you ban a family from an away match?".
Tomorrow&#39s will be the fourth challenge in a year between the Roman and Rotterdam lineups, and Sarri warns the environment about the possibility of taking it underhand. "It will beà a different match. If experience was enough, you go four times to Barcelona and the fifth time you win. We know what awaits us, we will have to be good at suffering and then create chances like we did last year".
The key words, then, are "collective suffering and mental nastiness". The opponents are currently in great shape (eight wins in the last nine games). "Feyenoord has nothing less than Atletico Madrid. They are scoring with crazy continuity: last year, after the defeat in Rome, they did not lose for 22 games. They were already difficult to face a year ago and maybe they have even improved".
The talk turns to the 'nerve' required of players to face commitments like this. " Many have the right face to play it, we will see tomorrow who to choose – concludes the coach, without revealing whether Guendouzi will start – Right now we have many reliable players, the last two games we won with substitutions".
"Lazio in the Champions League? I know what è my team is capable of doing, forò tomorrow we want to make a good impression, soì as against Celtic and Atletico Madrid. I don't want to talk about a favorite for tomorrow, the chances of victory are 50-50". Word of Arne Slot, Feyenoord coach, in a press conference before tomorrow's home match against Sarri's men, a match valid for the third day of the Champions League. "Last year in Rome against them we played a completely hopeless first half, and then recovered quite well in the second half".