Massimiliano Allegri enjoys his "blue-collar" Juventus.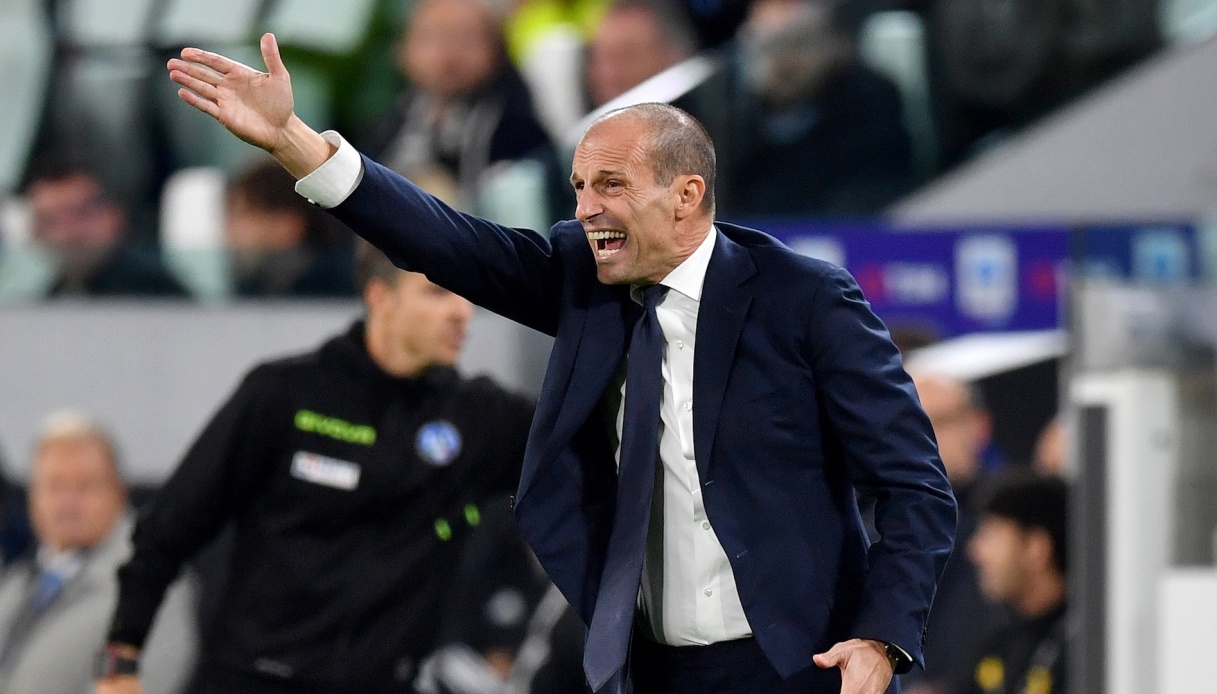 Massimiliano Allegri enjoys his Juventus "worker"
Here are Juventus coach Massimiliano Allegri's statements to Sky microphones after the 1-0 last-second victory over Verona. Quotes from juventusnews24.com.
"È it was a smile of liberation at the goal becauseé soccer è deadly, you have 95 minutes to win it, you create a lot and they cancel two goals. Then you score after taking the post… The team until the end believed in this victory, this was the most important thing. Szczesny does not rush the goal, Miretti puts it already; and opens on Gatti. In one minute you make two actions, the boys were very lucid".
"Kean didn't deserve the change, but it wasn't his night after the goals cancelled and I said 'Let's take him out'. He had a good game. I am very happy with him, è a different player also mentally, he canò still improve".
"You look becauseé from behind we took points momentarily. We look at fifth place. To see us now in the lead è a satisfaction for the boys, tonight of those who were on the field only three had been in the lead before today. The group put in heart, technique and order. They started out more mentally solid and è a good sign".
Kean è improved and grew a lot, he is part of a mental and technical growth. He is working hard, I thank the staff who are dedicated to the improvement of individuals. I have a soft spot for Yildiz and you know it, today è he was quick and è went over Milik's ball. Miretti played a good game technically, when I see players who fint… Huijsen and Iling also have quality;. We have a roster of serious players who understand their limitations and we go beyond that. Then there'è Nicolussi, Nonge who has been coming with us lately but needs to improve the defensive phase. Juve in these 10 years has worked well and è credit to the youth sector, on this we must continue without losing balance. One day young people look like phenomena, the next they seem to you in down. Then let us not forget Fagioli, another who will makeà a great career".
"We really like this definition of working-class Juve. Soccer è a male sport, you go out on the field and you have to fight and play well technically. People get excited about that, but è it's in Juve's DNA to win like that through struggle and suffering. This for us è a quality to carry on in playing matches. Winning is not è simple".
"All things in life should be desired, for us to desire to get into the top four è important, as is wanting to improve. To desire to play and win like tonight. We are still far away but we are growing. Tonight I highlight the team's ability to always stay orderly, we won without overdoing it, the boys managed their strength well and è that was the best thing".
"There is a lot of praise to be given tonight. You have to go slow, one that I hope keeps this head è McKennie, who tonight as a half'winger made runs of 50 or 60 yards, as an outside back he è handled himself and did well. Bremer has more è confidence with the ball between his feet, Gatti è looked to me like an old right wing who puts wonderful balls in the middle. Now there are two days of rest, we let off steam for the win and then from Tuesday; we think about Fiorentina".