Giroud's early double but Napoli comeback and draw with AC Milan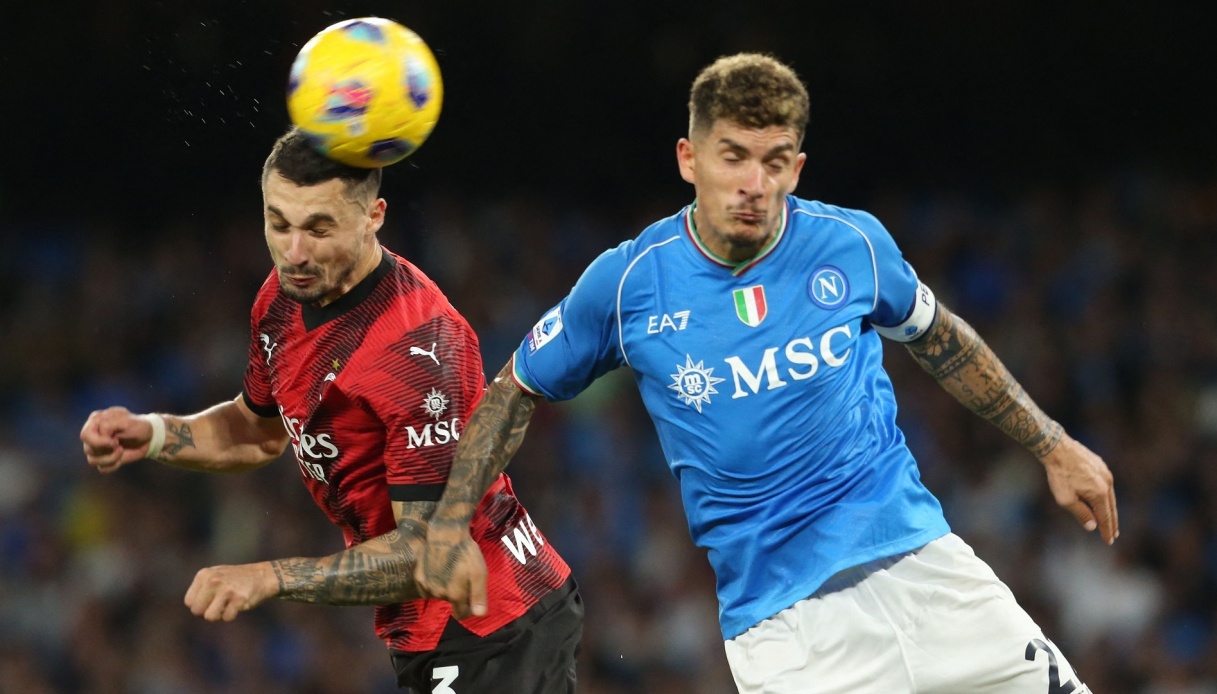 Early Giroud's double but Napoli comes back and draws with AC Milan
Sunday evening saw an intense struggle in Italian soccer, with Napoli and AC Milan facing each other at the Diego Armando Maradona Stadium in Naples. Both teams fielded a 4-3-3 formation, with their respective coaches, Rudi Garcia for Napoli and Stefano Pioli for AC Milan, ready to challenge each other.
The match è began with an aggressive Milan. In the first half, Milan striker Olivier Giroud scored two goals, putting his team ahead. The first goal è came in the 22° minute, with an assist from Christian Pulisic, while the second goal è was scored in the 31° minute with an assist from Davide Calabria. Napoli tried to react, but despite several chances, it è failed to find the way to the net.
At the start of the second half, Napoli made three substitutions, with Giovanni Simeone, Leo Østigård and Mathías Olivera entering the field. These moves proved crucial to Napoli's comeback. In the 50° minute, Matteo Politano scored a spectacular goal, with an assist from Giovanni Di Lorenzo, reducing the gap to 2-1.
The action did not è stop there. In the 63° minute, Giacomo Raspadori of Napoli scored a goal on a free kick, tying the score at 2-2. Meanwhile, Milan made substitutions, with Luka Romero and Noah Okafor coming on in place of Christian Pulisic and Olivier Giroud respectively.
Despite several attempts on both sides, neither team è managed to score another goal. The match è was marked by numerous yellow cards and a red card for Napoli's Natan in the 89° minute. Despite Milan's final pressure, the match è ended 2-2, with both teams having to settle for a point.