Brindisi, Dragan Sakota introduces himself: 'We will change face'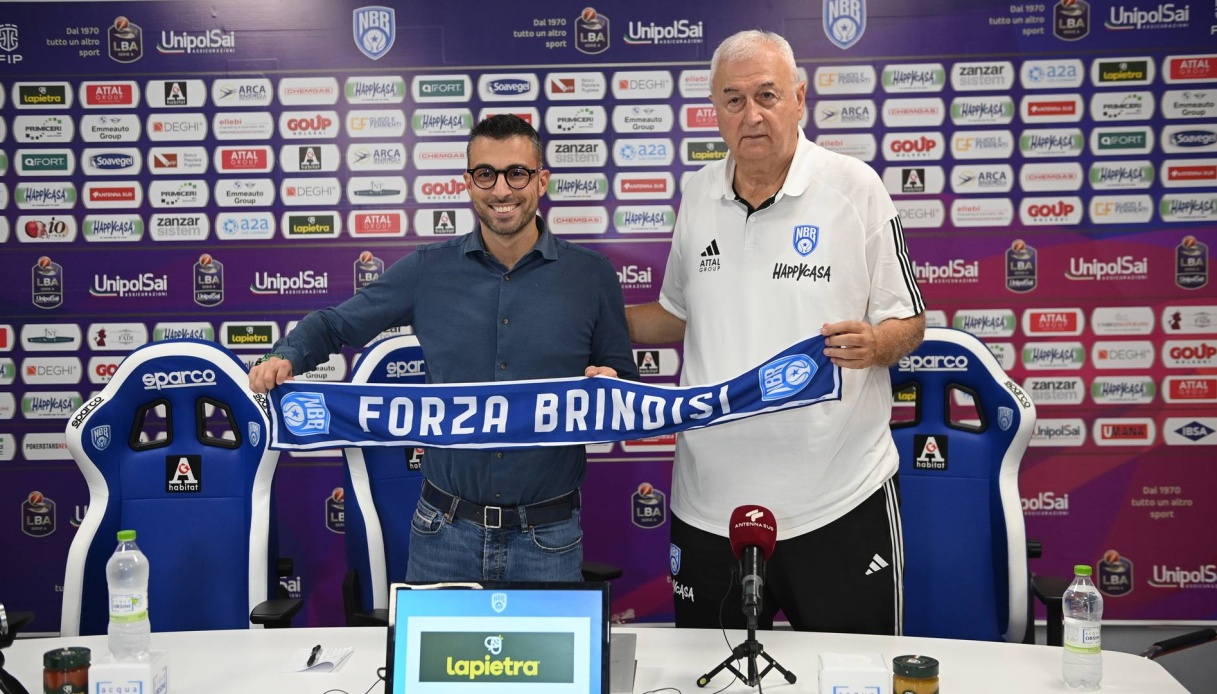 The first words of Dragan Sakota in the white and blue
.
This afternoon, at the press room 'Antonio Corlianò' of the Palasport "E. Pentassuglia", was held the official presentation of the new head coach of Happy Casa Brindisi, coach Dragan Sakota.
"I would like to thank the coach who strongly believed in our project, the situation is not è optimal but sport è made of cycles and difficult moments to be overcome all together – began general manager Tullio Marino -. As a club we are very close to the team and, should there be the conditions to improve the roster, we will spare no effort. We have already done so in recent months with the acquisition of Kyzlink a few hours after Sneed's injury and with the change of technical leadership to try to find the right solutions in order to improve the current standings situation. This è a society'that does not back down in the face of difficulties'".
Coach Dragan Sakota's first words: "I thank the Marino family for contacting me and choosing me. The situation is è never easy when you decide to change coach and, if possible, since my arrival è even worsened from the point of view of injuries. When I chose to accept this proposal I knew very well what I was getting into. In recent years I have experienced similar situations, this è my 51st season and if I did not have the same patience and passion as always I could not do this job. No short-term project scares me, I continue to give 100 percent convinced that I can succeed in meeting the goals".
"In the month of November, the calendar and the away trips against top teams are not easy – added the coach of the biancazzurri -. The situation will not be able to change in the very short time and I ask everyone to be patient, stay close to the team as happened yesterday in training thanks to our supporters, and support us during this path. Something will not be able to be under control in the immediate term but we count on being able to change face with hard work and some adjustments to achieve better team chemistry and get out of this situation".
"They lost a few games in the'last week, è true, but they are a great team composed of many quality players". Right now I don't really know how many players will be available for Sunday, we had various problems during the week, including in the long department. We will try to fight and do our best pushed by the'energy of our public" concluded on'Olimpia Milano, next opponent of the Apulian club.