NBA, Kevin Durant drags Phoenix to Detroit. Wembanyama knocked out in OT.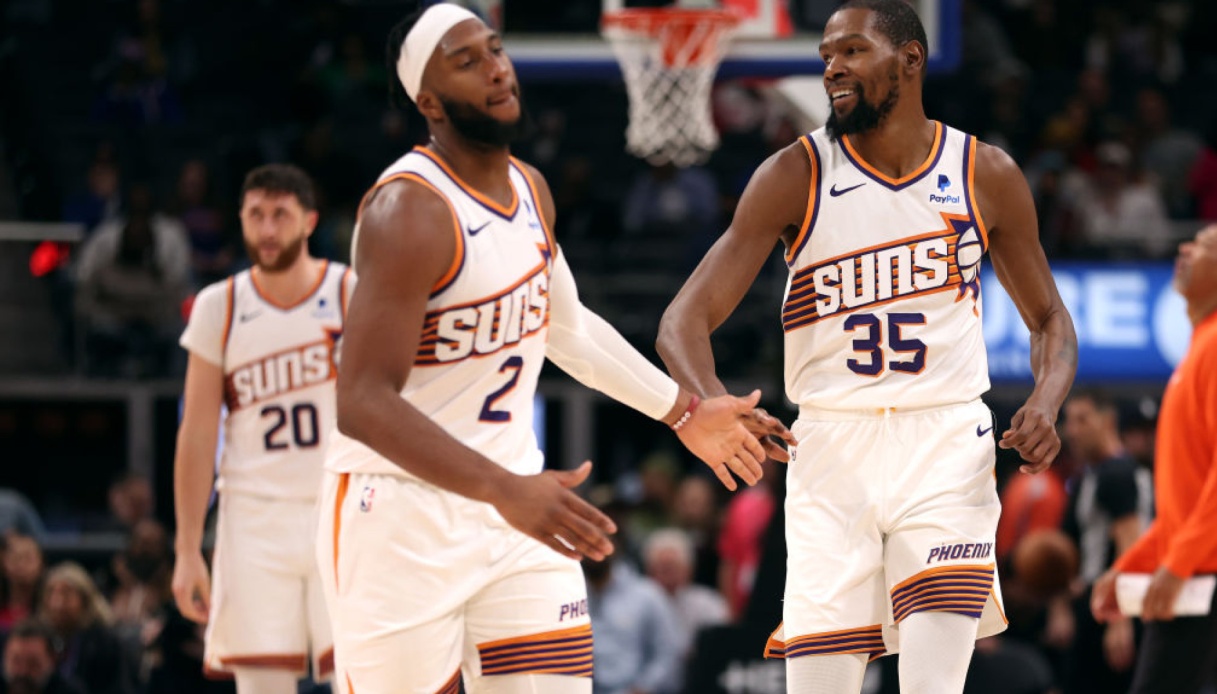 NBA night results
.
There were five contests played in the NBA night. After three consecutive losses, Phoenix returned to success on the court of Detroit (120-106), dragged by Kevin Durant's 41 points. Defeat in OT, on the other hand, for the San Antonio Spurs, who were upended by Toronto (123-116), thanks to 78 combined points from the trio Barnes, Schroder and Anunoby.
Important win for Cleveland against Golden State (115-104), breaking a streak of 16 consecutive losses to the Warriors. Success also for Dallas over Charlotte (124-118) signed Luka Doncic (23p, 12r, 9a). Lamelo Ball's first triple-double of the season was not enough for the Hornets.
In conclusion Memphis finds its first W of the season on Portland's court (112-100), thanks to Desmond Bane's 30 points.