A record-breaking France humbles Gibraltar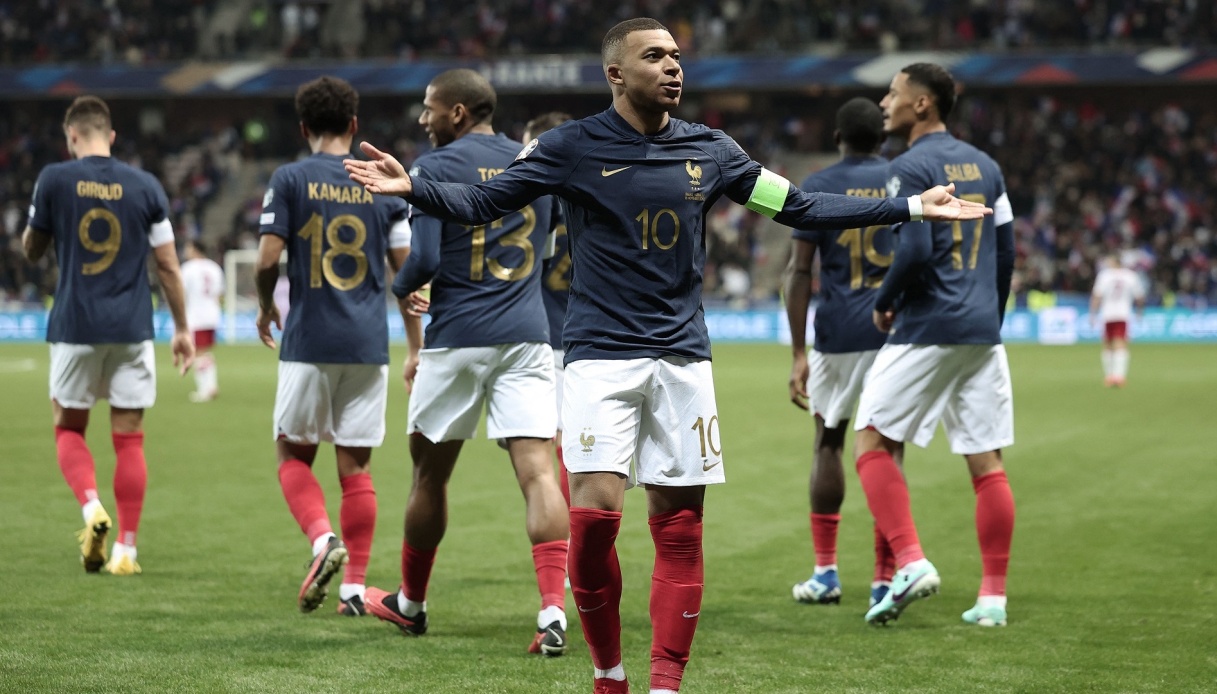 A record-breaking France humbles Gibraltar
A ruthless France swamped hailstorm of goals against hapless Gibraltar in a qualifying match for the 2024 European Championships.
At'Alianz Riviera in Nice è it ended 14-0 for the French. Scorers: Santos' own goal (who would later be sent off at 18') at 3', Thuram at 4', Zaire-Emery at 16', Mbappé at 30', Clauss at 34', Coman at 36', Fofana at 37', Rabiot at 63', Coman at 65', Dembele at 73', Mbappe at 74' and 82', Giroud at 89' and 91'. È the widest victory in the Blues' history and also in the European qualifiers, better than Germany's 13-0 win in San Marino in 2006.
France è of course finished largely first in Group B, in which the Netherlands beat Ireland 1-0 with a goal by Weghorst after 12 minutes. In today's other matches Croatia beat Latvia 2-0 away from home, detaching second place in Group D from Wales, which was stopped 1-1 in Armenia. Finally, in Group I, Belarus beat Andorra 1-0, 1-1 between Switzerland and Kosovo, and Israel's 2-1 home defeat (but played in Felcsut, Hungary) to Romania first in the group ahead of the Red Swiss.