Napoli suffers, then ramps up: 4-1 over Cremonese, is lone summit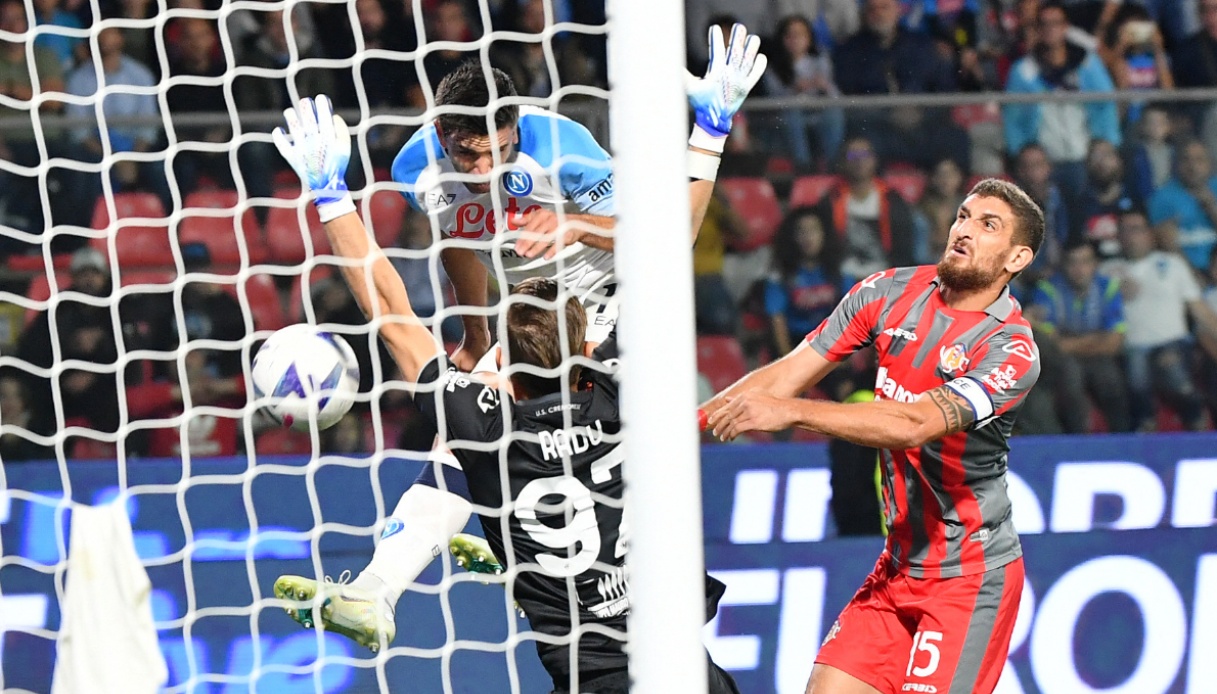 The lone top of the standings conquered first by suffering, then by ramping up.
Napoli won 4-1 on the field of Cremonese, giving itself a success that coincides with the conquest of the first place in the Serie A standings at +2 from the first pursuer Atalanta and at +3 from the duo composed of Milan and Udinese. Wide but not obvious success, as it materialized only in the last quarter of an hour.
The challenge at the Zini stadium opens with fireworks: in fact, in the first ten minutes comes a post on each side. The first is hit by the guests, with a broadside by Rrahmani, then Zanimacchia responds for Cremonese. To break the balance comes Kvaratskhelia: it is he who forces Bianchetti to foul in the box. It's a penalty, which Politano converted in the 26th minute.
Cremonese, however, does not give up, and after some dangerous initiatives finds the equalizer in the opening minutes of the second half. A handful of seconds after a miracle by Radu on Raspadori, in the 47th minute Dessers swoops in on a deflected conclusion from Ascacibar and beats Meret. The tie held until the 76th minute, when Simeone (on the pitch for a little more than a quarter of an hour) netted the ball for Napoli's new lead on an assist from Mario Rui. But it was not over: in fact, two more goals arrived as time expired. The tris bears the signature of Lozano, relentless on the counterattack on Kvaratskhelia's service. Then Mathias Oliveira closes, timely on the initiative on the right side signed Di Lorenzo.