Trent, Lele Molin is adamant: "We want to get unblocked."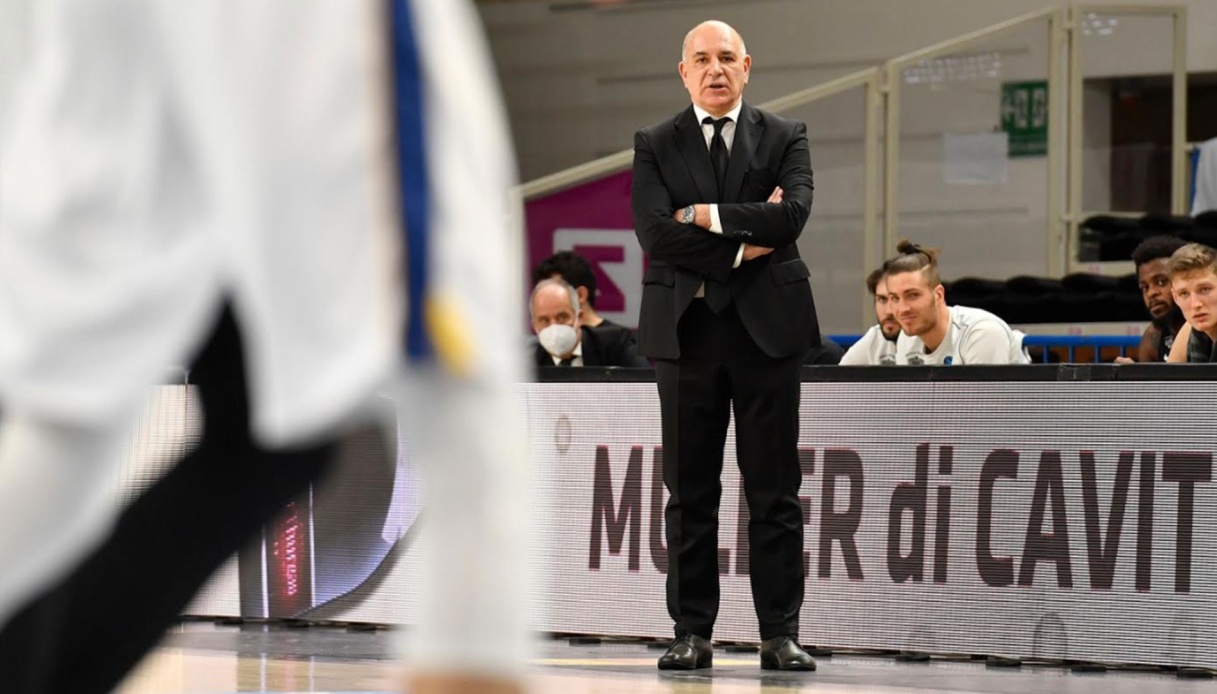 Lele Molin presented the Eurocup challenge against Paris Basketball
Trento coach Lele Molin presented in a press conference the challenge valid for the third day of the Eurocup, which will see the HCL team engaged at home against Paris Basketball.
"We face a very athletic team, of stature and size: Paris has a very dynamic game, which relies heavily on the talent of its excellent individuals. The French love to play in the open court and have many excellent interpreters of one-on-one situations, they surprised Ankara in the first round of the regular season and give the feeling that they really have great potential," explained the coach of Aquila Basket, coming off two losses in the first two days of the European competition.
"We know it won't be an easy game for us, but this is an important challenge: we have a great desire to get unblocked and get back to winning in the EuroCup, and even more so to do it in front of our public. We come from an intense week, but we will not skimp on energy and effort to achieve the result we set as our goal," continued Lele Molin.