Serie B, "Field Factor" project: mural for Chevanton finished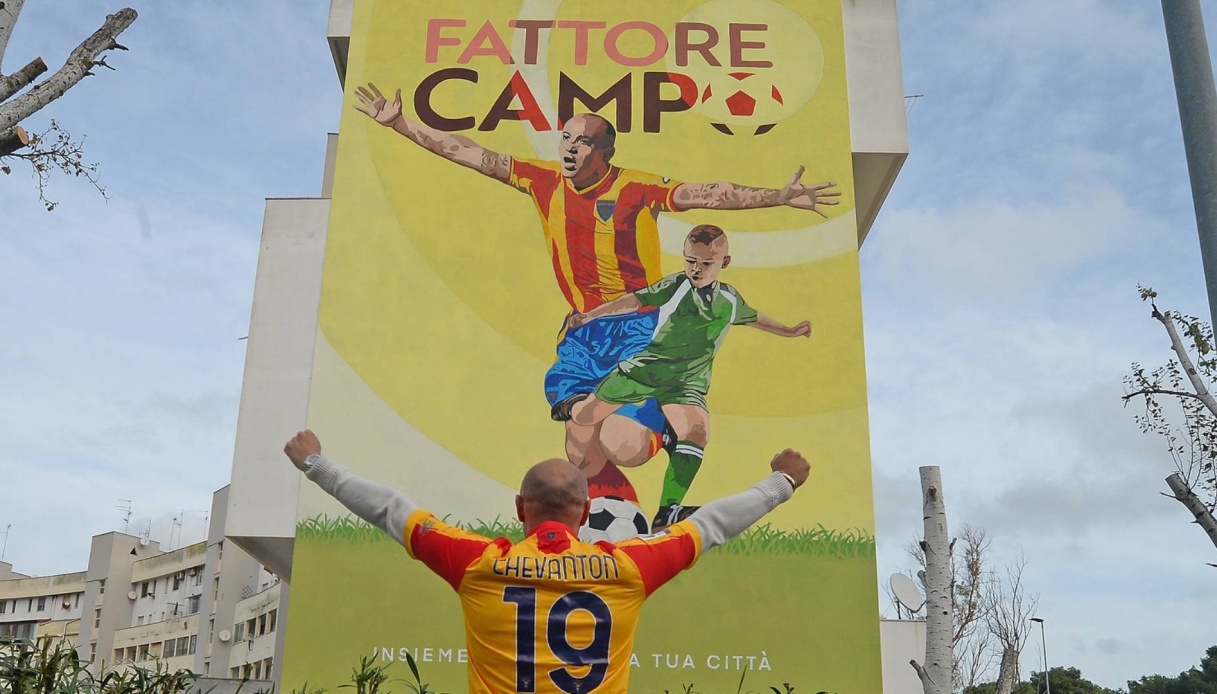 Serie B, mural dedicated to Chevanton for "Field Factor" project
The mural dedicated to Javier Chevanton, located in Lecce's 167 neighborhood and conceived by BKT, title sponsor of Serie BKT, as part of the Fattore Campo social project, has finally been completed. A first draft had already been revealed during the inauguration event of the first project, which also included the redevelopment of the adjacent soccer field in Piazzale Cuneo, but now the work created by street artist Chekos of the local 167/B street artist community is ready to be admired by the whole city.
Sanctioning the end of the work was then Javier Chevanton himself who, moved, made his signature right below his portrait. A beautiful moment that further testifies to the mutual affection between the former Giallorossi striker and the city of Lecce. Both during the inauguration of the field and on this occasion, in fact, many fans, residents and people attended with joy and happiness, thus creating that festive atmosphere so much desired by BKT.
The meaning of the mural is meant to tell how important it is to continue the tradition between the past and the future. Along with Javier Chevanton is depicted a symbolic child who represents all the young soccer players of tomorrow who dream of one day wearing the jersey of their city. Hope, passion and determination in fact are those values that BKT would like to transmit to all children who approach sports in the right way, safely and with respect for the rules.