Super bid for Enzo Fernandez rejected.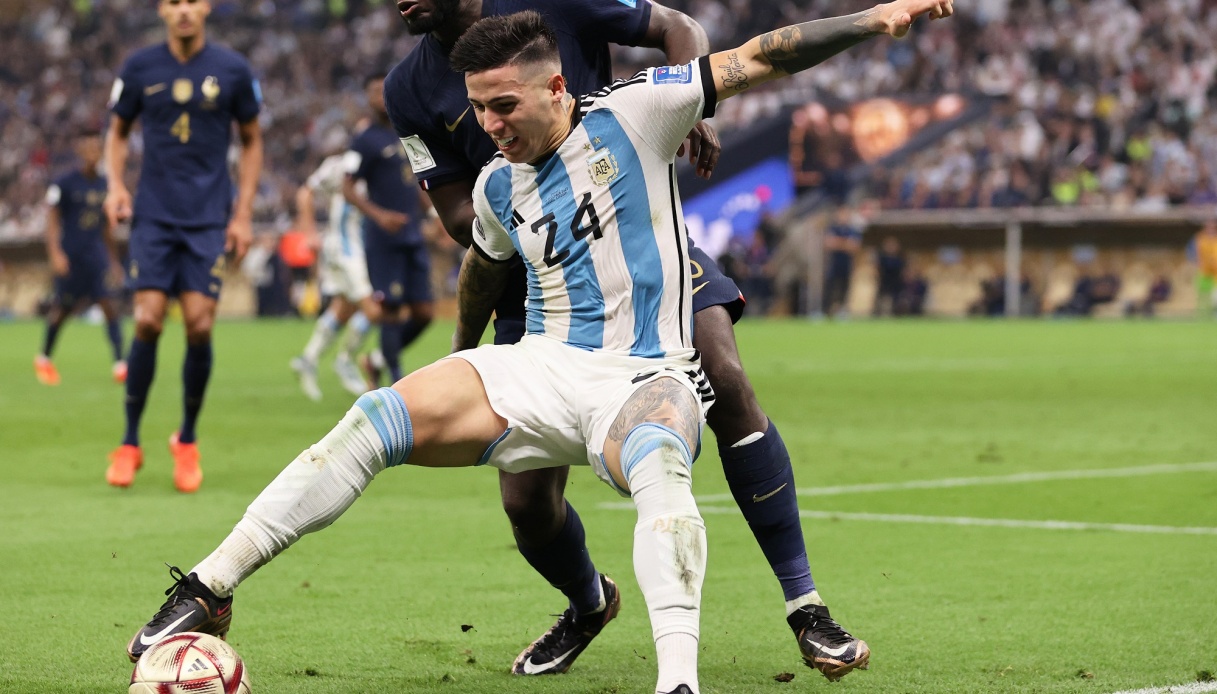 The best young man in the World Cup has become one of the most desired players on the planet.
Enzo Fernandez's stunning World Cup has attracted the attention of several European clubs, including Liverpool. According to TycSports, Benfica has already turned down a lavish €100 million bid for the Argentina midfielder.
The player has a contract with the Eagles with a termination clause of 120 million: only at that price will it be possible to snatch him away from the Lusitanian club, current leaders of the Portuguese league. Enzo Fernandez was one of the key elements of the world champion Albiceleste in Qatar, and in six months he went from a valuation of 12 million euros to one of 120 million, increasing tenfold the price of his card.