Dorothea Wierer has taken a liking to it: another podium for the Italian woman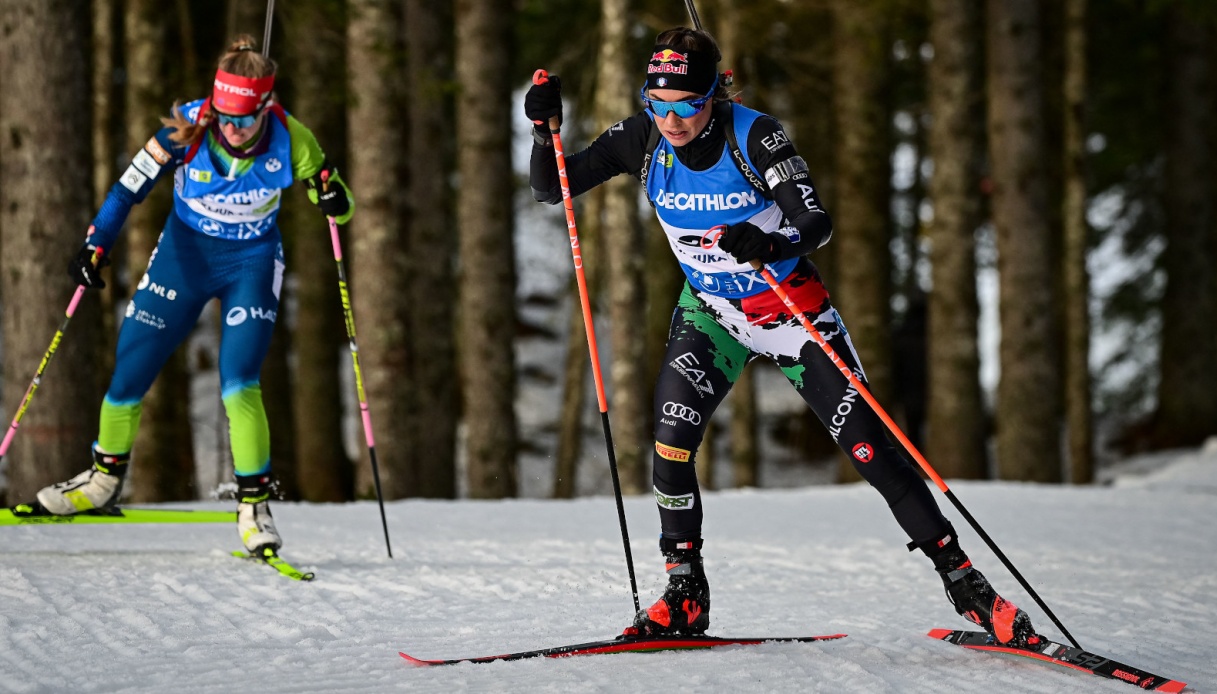 Dorothea Wierer second in the pursuit race in Pokljuka
Forty-eight hours after placing third in the sprint race, comes another podium in Pokjluka for Dorothea Wierer, who closes the Slovenian trip with a brilliant second place behind Sweden's Elvira Oeberg, confirming the signs of growth at this stage of the season.
Only one mistake at the polygon and 17.6 seconds behind the winner for Wierer, who was able to take advantage of one more mistake made by Frenchwoman Julia Simon, third at the finish line but still leader of the overall standings with 606 points, ahead of Oeberg (575). Dorothea Wierer flies to 411 points and continues her climb to the top of the rankings.
Fair performance also for the other Italians in the race: Federica Sanfilippo finishes 27th with 2 errors and 2'51″1 delay from Oeberg, finishing in points; Samuela Comola, on the other hand, closes her race in 39th position with only one error and 3'44″4 delay.