Viola scares but is in semifinals: painless defeat to Lech Poznan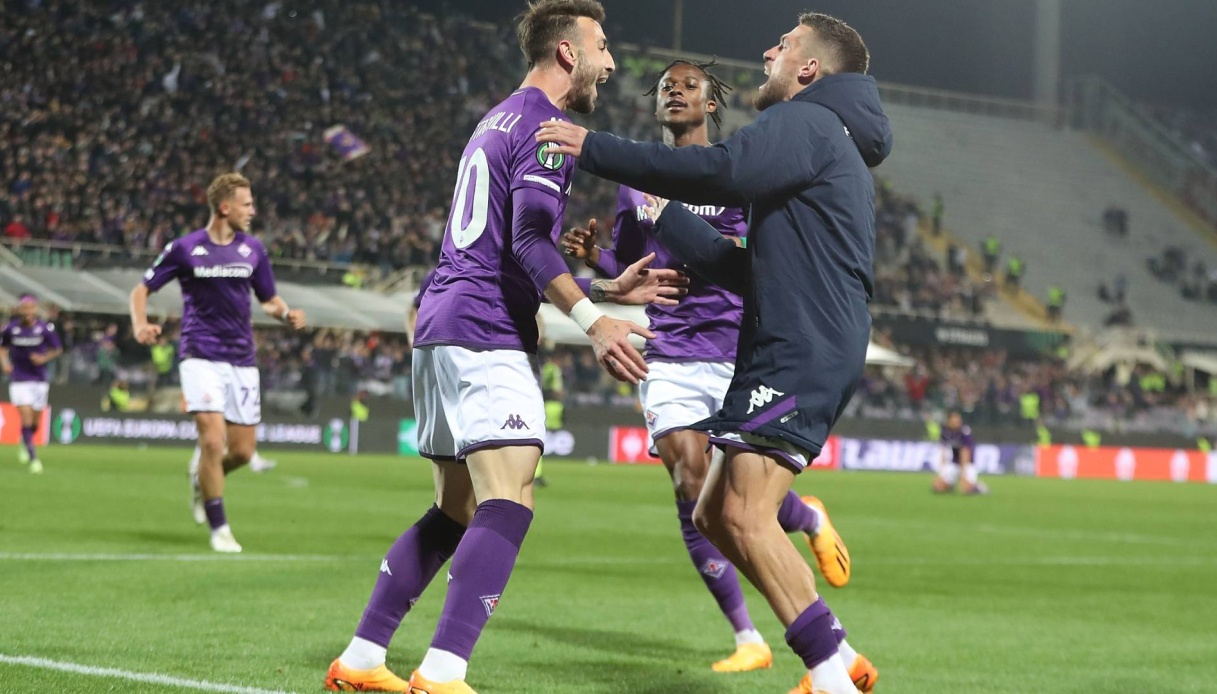 Fiorentina-Lech Poznan 2-3
In the return leg of the Conference League quarterfinals, Fiorentina, with a little more suffering than expected, reached the semifinals, rendering in vain the success of Lech Poznan, which won 3-2 at the Franchi.
The guests started off strong right away and found the lead through Afonso Sousa, who took advantage of an erroneous rebound by Venuti and slotted in Terraciano with a beautiful diagonal shot. The Viola tried to fight back and went close to equalizing with Mandragora and Jovic, also claiming a penalty kick in the 30th minute for a suspicious contact between Nico Gonzalez and Murawski.
In the second half, the Poles found the double in the 65th minute on a penalty kick with Velde dispatching Terraciano from the eleven meters. A few minutes later Lech dropped the hat trick with Sobiech bagging a cross from the right by Karlstrom, freezing the Franchi. In the 78th minute Sottil put the Viola ahead in the overall score, collecting a rebound from the opponent's defense and beating Bednarek. In the final there is also room for the 2-3, signed by Castrovilli on a counterattack, which mortgages the qualification.
Fiorentina thus flies to the semifinals where it will face the winner of Nice-Basel.