Inter celebrating at San Siro: 2-0 to Milan in first semifinal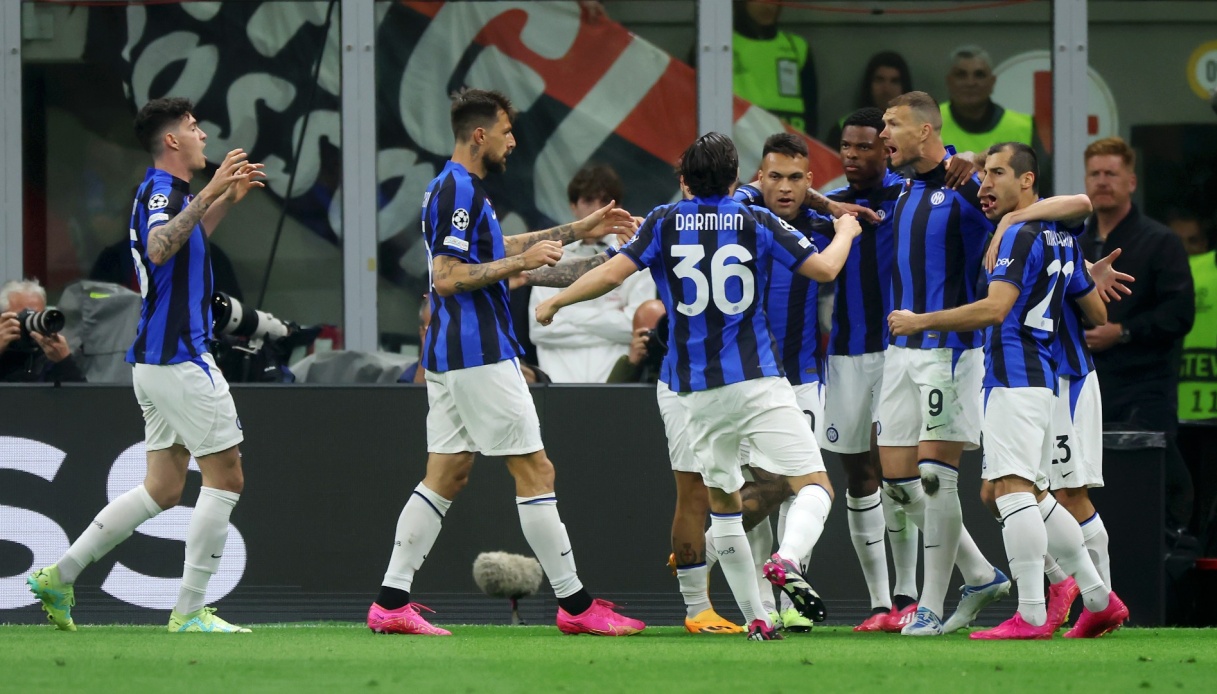 Two goals three minutes apart decide the first leg Euroderby.
Inter in ecstasy and Milan defeated after the Champions League derby at San Siro, first leg of the highly anticipated semifinal ending 2-0 for the Nerazzurri. Decisive two goals came early in the game, after 8 and 11 minutes from the opening whistle, and scored by Dzeko and Mkhitaryan.
The match started with great intensity right from the very first minutes, but it was Inter who threw themselves forward immediately and with their shock start soon broke down the Rossoneri defense. In fact, in the 8th minute, Dzeko got rid of Calabria's marking on a corner taken by Calhanoglu and with a left-footed volley pierced Maignan. The advantage does not stop the Beneamata, which already doubles in the 11th minute thanks to Mkhitaryan, who receives from Dimarco and from the heart of the area scores in turn.
Milan seemed incapable of reacting, so much so that in the 16th minute came even the post hit by the booed former Calhanoglu after a great shot from the distance. Dzeko, Lautaro Martinez and Barella did not take advantage of as many chances for the trio, then it was the Var to cancel a potential penalty awarded for a Lautaro-Kjaer contact in the Rossoneri area. Instead, the Diavolo is only seen with a conclusion by Calabria on the outside of the net.
It is only after halftime that there is an attempt to shake things up for Milan, immediately dangerous with Brahim Diaz and Messias who, however, cannot find the goal. On Dzeko, however, Maignan is providential. Substitutions only partially revitalized Milan, which hit a post with the titular Tonali. Inter could make the gap even heavier with forward initiatives from Acerbi, Darmian and Gagliardini, but the result did not change anymore.