Fiorentina trio at Mapei Stadium: Sassuolo knocked out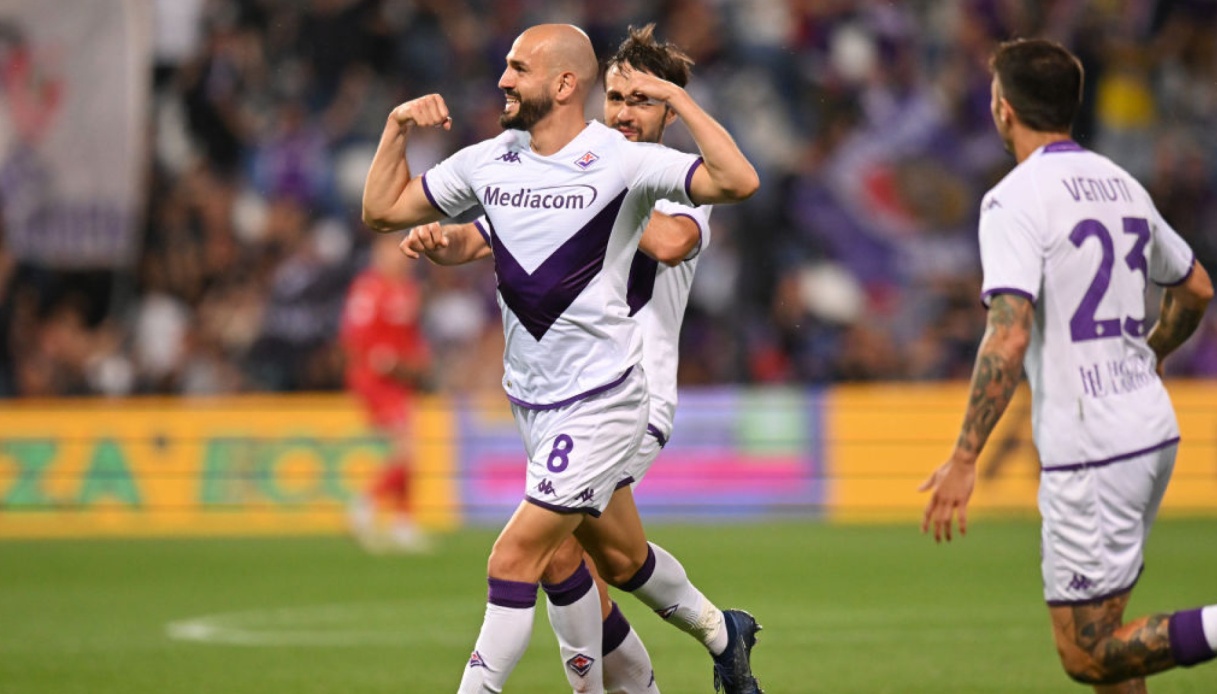 Fiorentina trio at Mapei Stadium, Sassuolo beaten
The first advance of the last day of Serie A ended with Fiorentina's 1-3 victory on the field of Sassuolo.
After a very balanced first half, the second partial started immediately with a bang with Cabral who in the 46th minute was able to take advantage of a mistake by goalkeeper Russo and put the Viola ahead. In the 71′ it was the usual Berardi who brought the match back to a draw for the neroverdi, converting the penalty kick procured by Pinamonti, who was landed in the box by Terzic. However, the Emiliani's joy lasted only seven minutes, as Saponara found a supergoal with a right-footed shot from outside the box that slotted into the crossbar of the posts.
After Ruan was sent off for double admonition in the 80th minute, Sassuolo suffered the final knockout blow from Nico Gonzalez, who in the 83rd minute converted a kissing assist from Saponara, sealing the final 3-1.
Fiorentina's season, however, is not over yet, as they will face West Ham in the Conference League final on Wednesday, June 9.