Fius Gamers celebrate Napoli's Scudetto with a book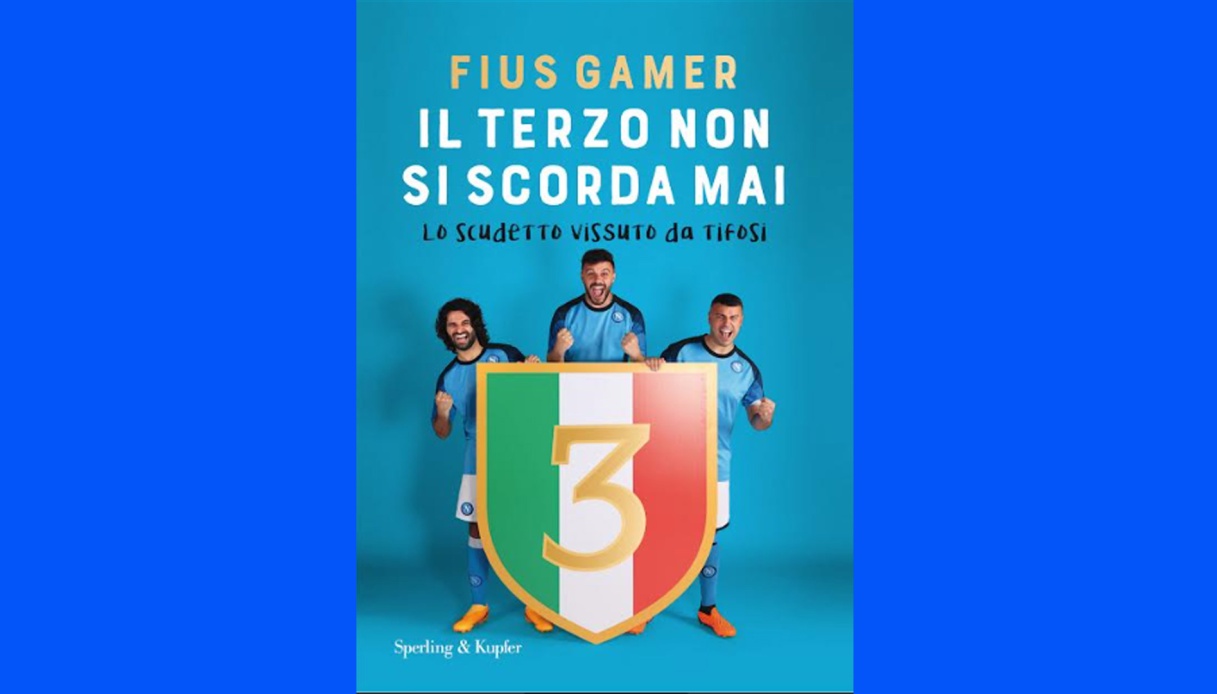 Fius Gamer celebrates Napoli's Scudetto.
"Il terzo non si scorda mai – lo scudetto vissuto dai tifosi" the first book by the Fius Gamer, a trio of creators with more than 3.5 million total followers on social media between YouTube, Tik Tok and Instagram, is out now. The book published by Sperling #38; Kupfer celebrates Napoli's Scudetto victory told through the unmistakable and original passionate voice of the Fius Gamer, azzurri fans always in the forefront for Napoli even before being creators of millions of views.
"So much has been expected in Naples for the third Scudetto, a goal achieved in an incredible way just this season after 33 years," the trio declares. "Moments that will forever remain indelible in the history of our favorite team. That is why we decided to celebrate this historic moment for all of Naples and beyond with this our first book. We could not fail to pay tribute to what is our team, a passion that has accompanied us since we were children. They have been intense years lived as fans, between discouragement and exaltation, disappointment and satisfaction. We wanted to leave a tangible sign of all that we have experienced during these years as "young" fans. A kind of testimony that we will remember long afterwards. Proof that difficulties, disappointments and negative moments can also lead to achievements far greater than we imagine."