A proud Italy-South Africa protest makes its way around the world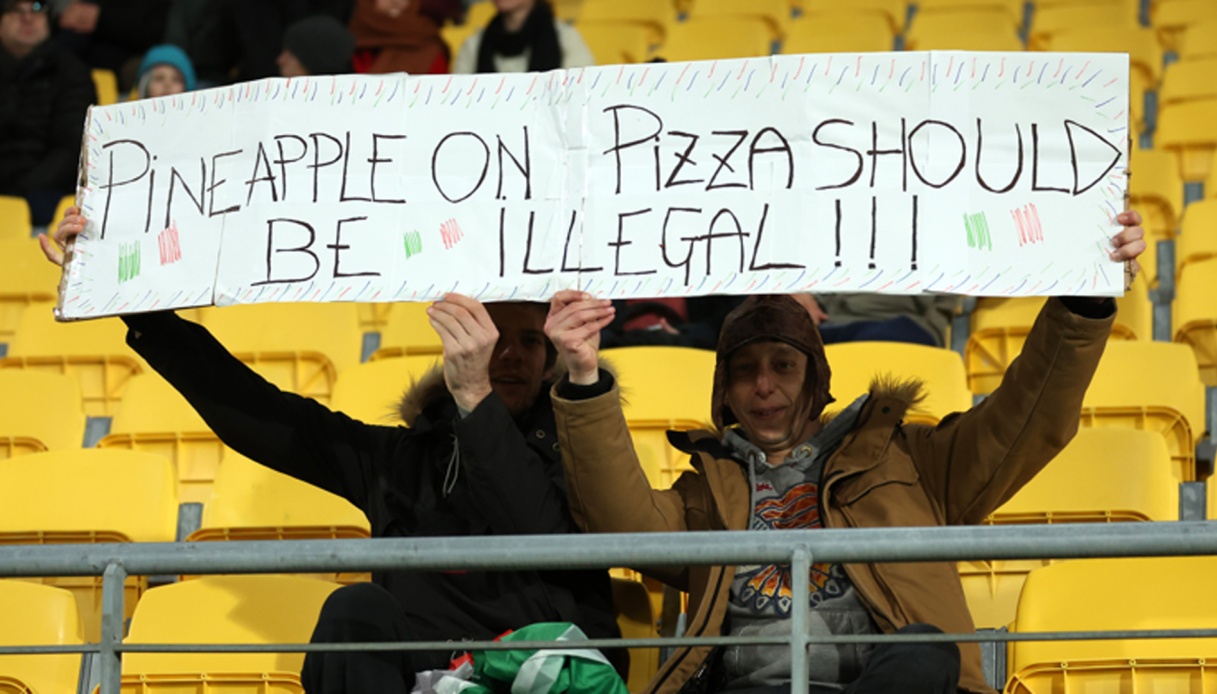 A proud protest goes around the world
Italy leaves the Women's World Cup, surprisingly beaten 3-2 by South Africa-a defeat that has sparked controversy, and there are already those who have called for the head of head coach Milena Bertolini, such as journalist Sara Meini, who thundered live on RAI microphones. "We hope that decisions will be made as soon as possible, a change on the bench is needed. The movement is growing, let's not pretend if we love women's soccer," she said.
In New Zealand there was also room for a civil protest by some sympathizers of the Azzurre: "Pineapple on pizza should be illegal," read one banner destined to go around the world.
At the World Cup being staged in Oceania, Italy lost two out of three matches: with South Africa, data in hand, a draw would have been enough to advance to the round of 16, where Sweden and the South Africans will play instead.