Juventus drops its hat trick against Real Madrid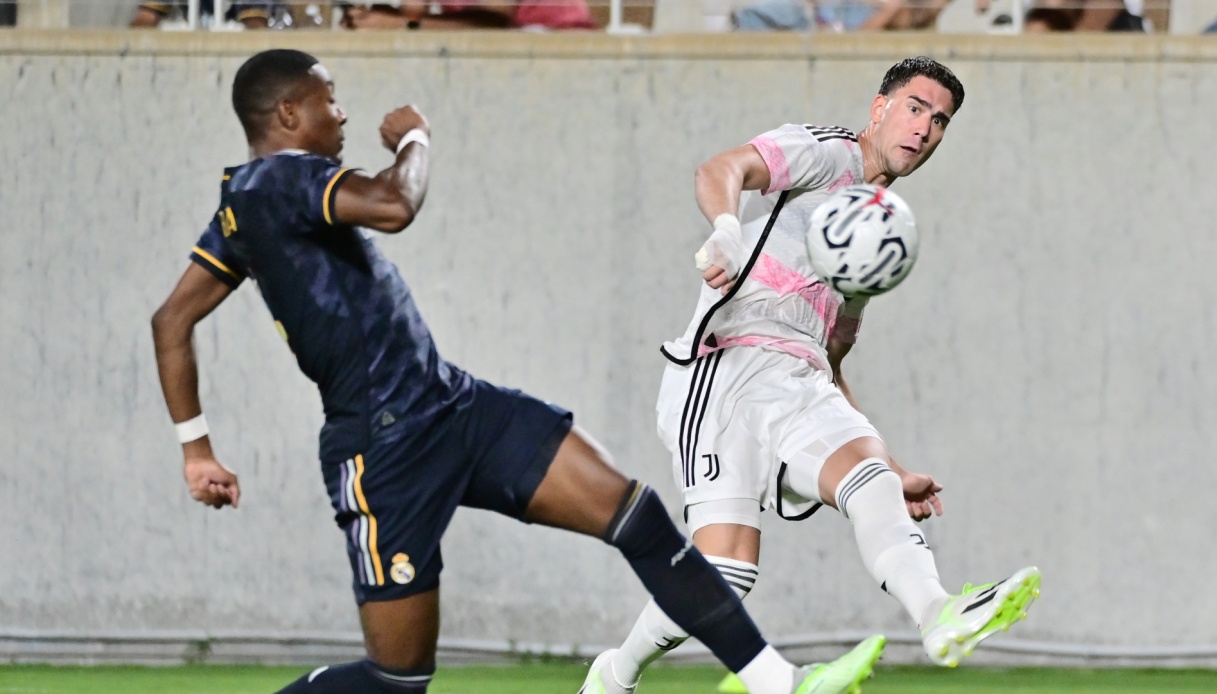 Kean opens the scoring in the first minute of play.
A very prestigious victory for Juventus, which, in Orlando, imposed itself on Real Madrid with the final result of 3-1. Despite suffering (amazing Vinicius), the Bianconeri managed to score three goals against Ancelotti's team. Kean opened the scoring after just one minute of play. In the 20th minute, the Bianconeri doubled the score with newcomer Weah. Real Madrid shook it off and shortened the gap with Vinicius (38′). In the midst of recovery Vlahovic's goal also arrived for the final 3-1.
"We ended this period well. We played well the first 25 minutes against a strong team that has very important technical and physical qualities, then they took some ground, but we defended well. Match played at a good pace," Allegri's post-match words.
At the center of a thousand market rumors and a key man in the possible exchange with Chelsea to see Lukaku in bianconero, Vlahovic celebrated his goal at Real Madrid by showing the name on his jersey. Perhaps a way to let everyone know his desire to continue playing for Juventus. In short, not an easy decision for Giuntoli to make, also because the Serbian, in the few minutes he took the field, appeared very motivated.